Krakow – a beautiful medieval city in South of Poland, where everybody can find something exciting activity. A perfect place for those who are: young, old, in love, lonely, adventurous, bored, fun-loving, curious about the world, cruising for a bruising, easygoing, stressed, fed up with work, expedient with high expectations. Are you one of them? Don't wait anymore and discover best things to do in Krakow by simply coming to the city!
They say, it's the BEST city in the world. Being cultural, historical and touristic centre, the city receives positive reviews  from its visitors with amazing experiences.  Check out the info what are the best things to do in Krakow Poland.
---
---
Table of contents:
What to do in Krakow districts
* Kazimierz – Best things to do in Krakow
* Podgórze – Best things to do in Krakow
* Old Town – Best things to do in Krakow
* Nowa Huta – Best things to do in Krakow
2. What to do in Krakow to stay active? – Cycle!

3. Krakow Walking Tours

4. Best things to do in Krakow for music and art lovers

5. Things to do in Krakow to Relax

6. Where is Krakow?
---
---
Best things to do in Krakow – OLD TOWN
Krakow Old Town  is one of the most beautiful old towns in Europe. It's the oldest part of the city, a historical monument, as well as UNESCO heritage site. At the same time its most characteristic area of the city where you can find many of its Krakow symbols– obwarzanek, pigeons and bugle call! Fortunately, it has survived all big cataclysms in Poland, including WWII. In consequence, it preserved its structure as it was in Medieval times. It's probably one of the reasons why there are so many tourist in Krakow – millions of them come to south Poland every year! Additionally, their number increases all the time and it does't seem to change. Visitors simply love the royal city and many of them coming here regularly. Wondering what are best Krakow things to do? – let us help you!
Incredible heritage
There are plenty of things to do in Krakow Old Town. First of all, something for those who love history and architecture. You can spend days on visiting the most important monuments in the area. It features 18 beautiful churches, 2 grand Theaters, 15 historical museums and 16 crucial monuments – sounds good? Only at Krakow Square, you can find many crucial spots such as: 13th century St. Mary's Basilica, Cloth Hall, Florian Gate, Barbican or Jagiellonian University.
Another crucial object on Krakow tourist maps is the Royal Castle located on Wawel Hill. It's also a home for one of the most famous citizen of Krakow Poland – Wawel Hill dragon. He is an enormous attraction for tourists who love to share photos with him on twitter or Facebook. What's more, the dragon breaths with fire form time to time!
Just sit and relax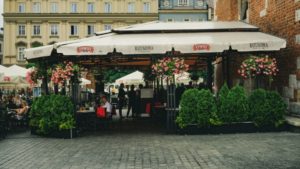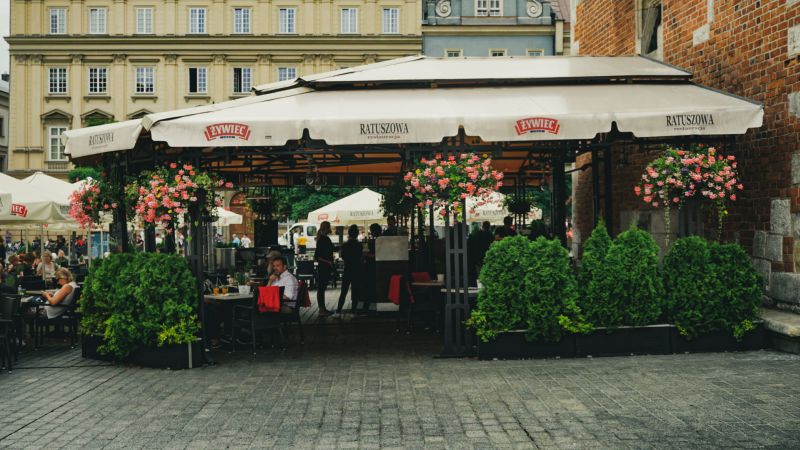 Being a tourist in here, you can wonder what to do in Krakow to relax and feel city's amazing atmosphere. An array of climatic local restaurants and cosy cafes are at your disposal. Finest Polish cuisine served in a garden of  an elegant spot at the Main Market Square is the best way to chill out and enjoy your stay in Krakow.
What's more, Planty Park, surrounding Krakow Square, offer 8 km of beautiful green space.
Have a little party
If you a party goer and wondering what to do in Krakow Old Town, the answer is easy. The only difficulty will be the choice of your favorite spot to have fun. The city is full of local bars with an array of beers, wines and Polish vodkas, where you can sit with friends up all night. No wonder why so many foreigners choose Krakow for their stag night. Numerous music clubs offer good concerts every evening. Jazz, blues, rock, folk, trance, electronic music – choose what you want. Additionally, Krakow Old Town is the biggest aggregation of night clubs in the city. All night parties with different kinds of music – from crazy 60's to contemporary music.
---
---
Best things to do in Krakow – KAZIMIERZ
Follow Kazimierz street art
Walking narrow streets of Kazimierz one can find plenty of colorful, creative and surprising paintings. Artist willingly share their art with citizens of Krakow Poland. Usually they are inconspicuously hidden among narrow streets. You can unexpectedly find a piece of work between a grey, tenement house and a shabby hostel. Some of them are temporary, some has been decorating the quarter since years. Some of them has their authors and stories, some are totally mysterious. In fact, one can spend a whole day following Kazimierz street art! On internet you'll easily find different maps that mark street art routes.
Discover Jewish spirit of Kazimierz
Once a separate Jewish city, Kazimierz is full of Jewish culture including monuments, customs, cuisine and atmosphere. You can explore the district in different ways, depending on your interests and company. Choose the most attractive route for you:
Following best Jewish restaurants and cafes
The quarter is famous for the best Jewish restaurants with inimitable atmosphere. They serve the finest traditional cuisine, usually accompanied by live Jewish music. Jewish quarter is definitely good place for a food tour.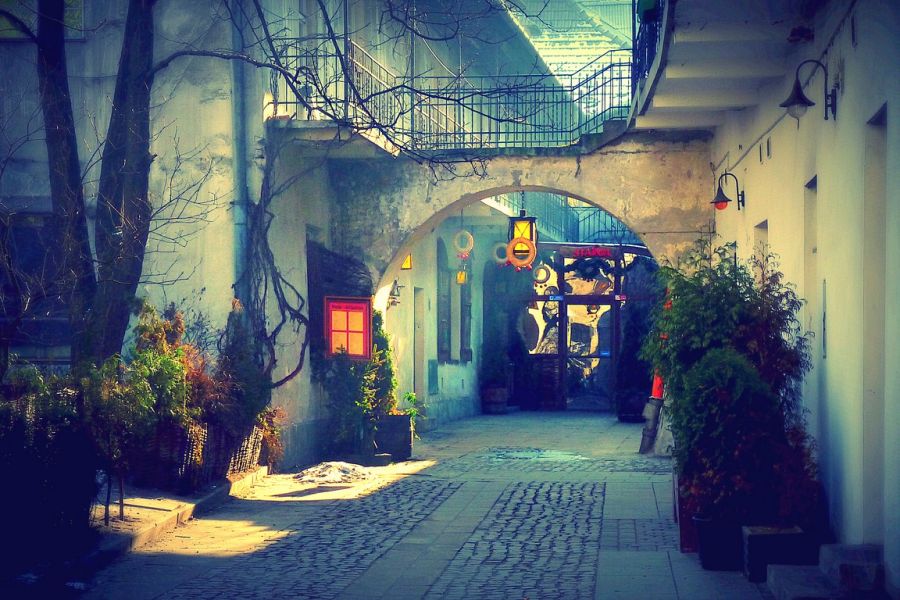 Visiting Jewish synagogues in Kazimierz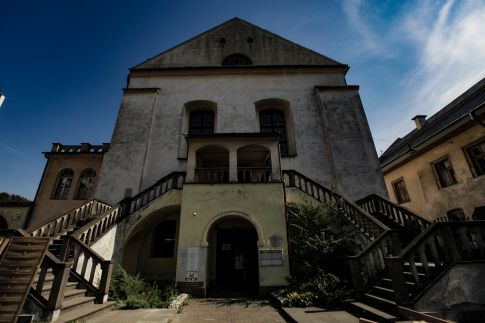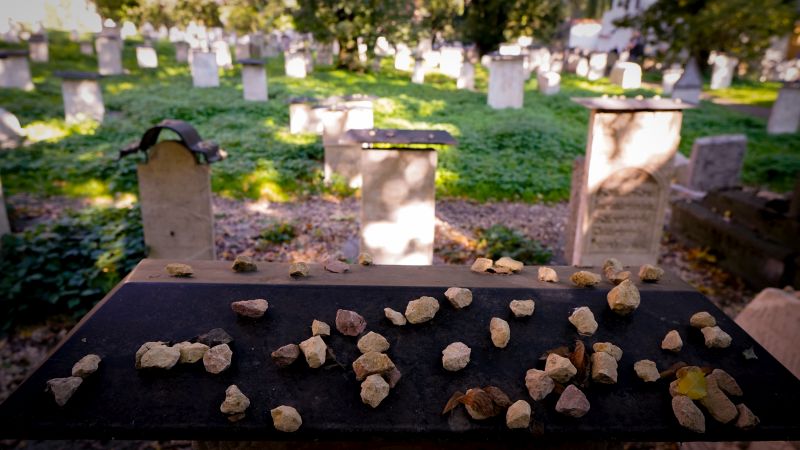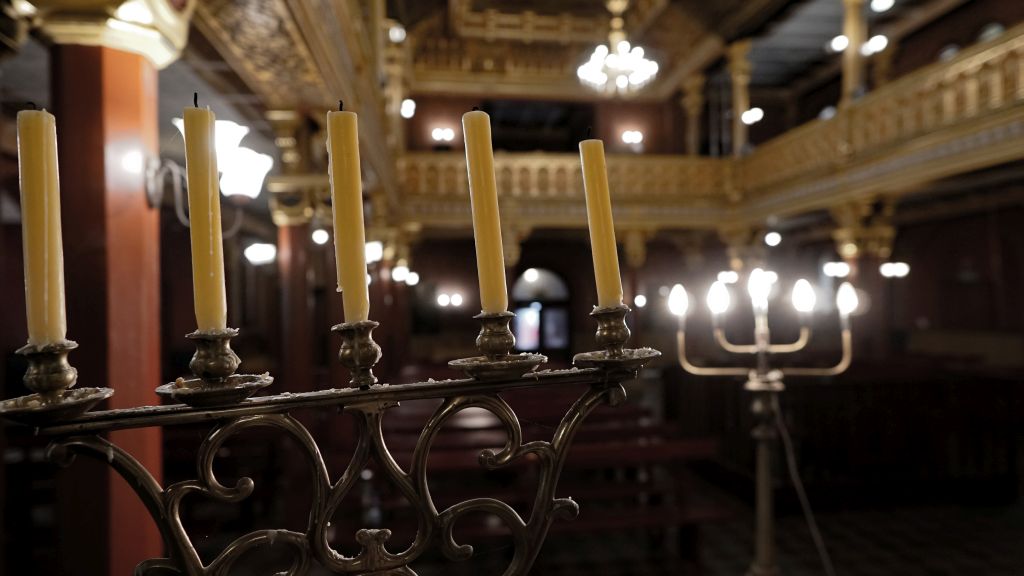 Before the World War II, there were over 90 synagogues and houses of prayer of Kazimierz. Nowadays, there are 7 main synagogues open for visitors every day. They are all original, representing various architectonic styles: Gothic, Renaissance, Baroque and modernism. Don't miss a chance to visit them all!
Old Synagogue, Remuh , Tempel Synagogue, Izaak's Synagogue, Popper Synagogue, High Synagogue, Kupa Synagogue.
Discovering contemporary Jewish culture and events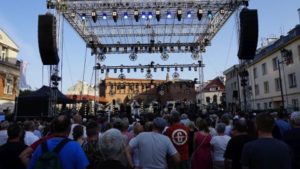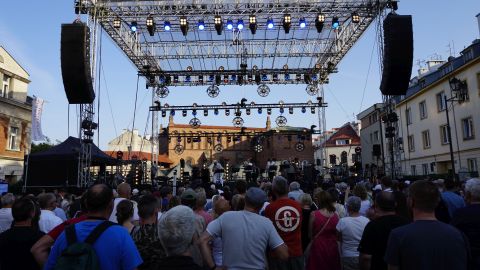 While visiting Kazimierz, you'll probably have a chance to attend some international cultural event. City walks, city games, concerts, workshops, exhibitions –  these are things happening every day. There are several Jewish culture centers (Judaica, Galicia Muzeum) of Kazimierz. They are helping to familiarize with Jewish customs through many open events.
One of the most important Krakow Kazimierz events is Jewish Culture Festival. It's an annual feast being the biggest Europe Jewish festival.
---
Best things to do in Krakow – PODGÓRZE
Oskar Schindlers Museum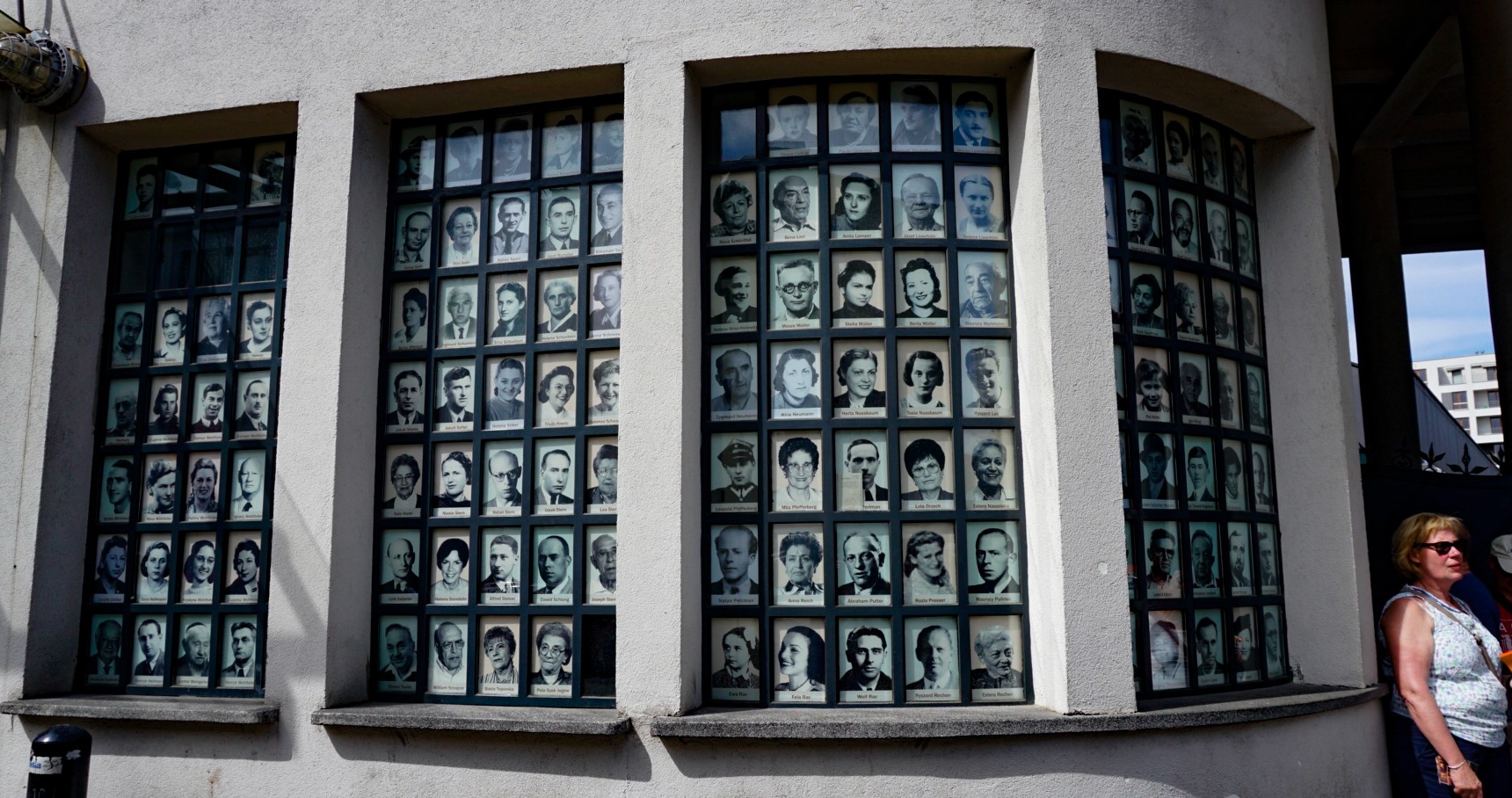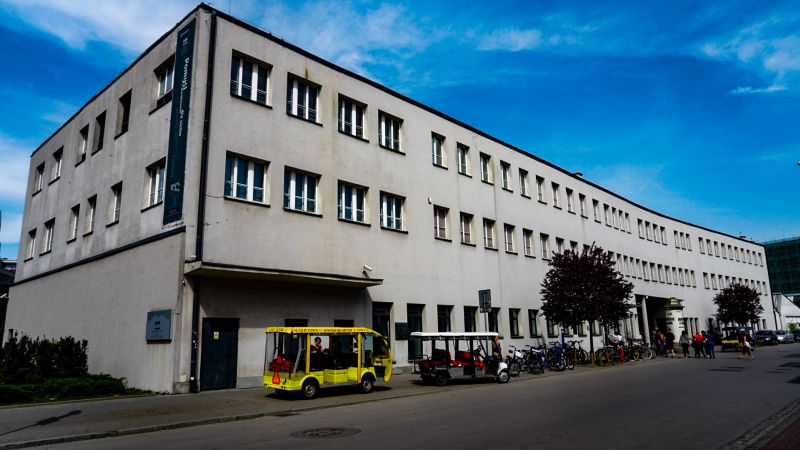 Wondering what to do in Krakow Podgórze? There are several highlights and everyone should find something for themselves. Schindler's Factory is definitely at the top of the list. This museum is a place, where a German investor were hiring polish Jews. His factory was the only thing that helped them survive the war. Oskar Schindler  decides to loose a fortune and risk his life for his workers. Actually, he had to bribe his Nazi friends and use a lot of his charisma and smartness to convince them not to take away his employees.
Beside the story of Schindler,  Schindlers Factory tour the Museum will show you times of Nazi occupation of Krakow. Times of heroes, courage, sacrifice, betrayal and hatred. Interactive exhibitions will take you back to the WWII period. Thanks to the original photographs, videos and stories, you'll feel as a real Krakow citizen.
Entrance tickets are available everyday expect Monday.
Jewish ghetto in Krakow

Schindler's Factory is a great chance to see how Jewish ghetto Krakow looked like. Nowadays, there are only 2 fragments of original ghetto walls. They constitute very important proof of war terror and people injustice. Jewish ghetto was was liquidated in 1944 when all Jews were killed or deported to concentration camp across occupied countries.
Eagle's Pharmacy
Another place connected with Jewish ghetto is Eagle's Pharmacy which is now branch of the Krakow Historical Museum. It was social center, where intellectual elite had meetings. It's owner- Pole Pankiewicz, helped to  falsify documents to avoid deportations of many Jews. What's more, Eagle Pharmacy was a gate to the outside world and a possibility to get medicines or food.
---
Best things to do in Krakow – NOWA HUTA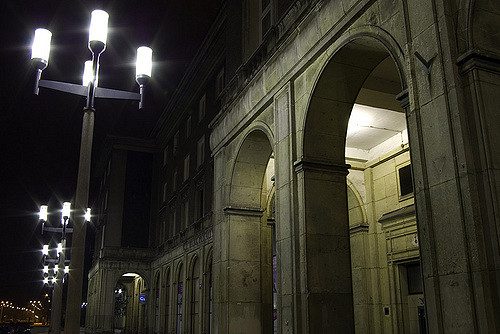 Visiting Nowa Huta is one of the obligatory things to do in Krakow. It has been separate city once, built as opposition to intellectual Krakow. It was an 'Utopian socialist' city. One of the main features of the district is its exceptional architecture. Blocks of flats were appearing quickly for workers of new iron works. Buildings were inspired by modernism and renaissance, and Nowa  Huta was a pride of communistic system. Iron statues of Lenin was placed at the main Krakow square of Nowa Huta.  
Additionally, Nowa Huta has a lot of green areas. Socialists created city's parks to make Nowa Huta self-sufficient place. Wanda Mound is one of the most picturesque sites of the district. Also, there is Nowa Huta lagoon – a beautiful place where you can relax, exercise or spend an afternoon on fishing!
It's great idea to go on a guided tour to this amazing Krakow district.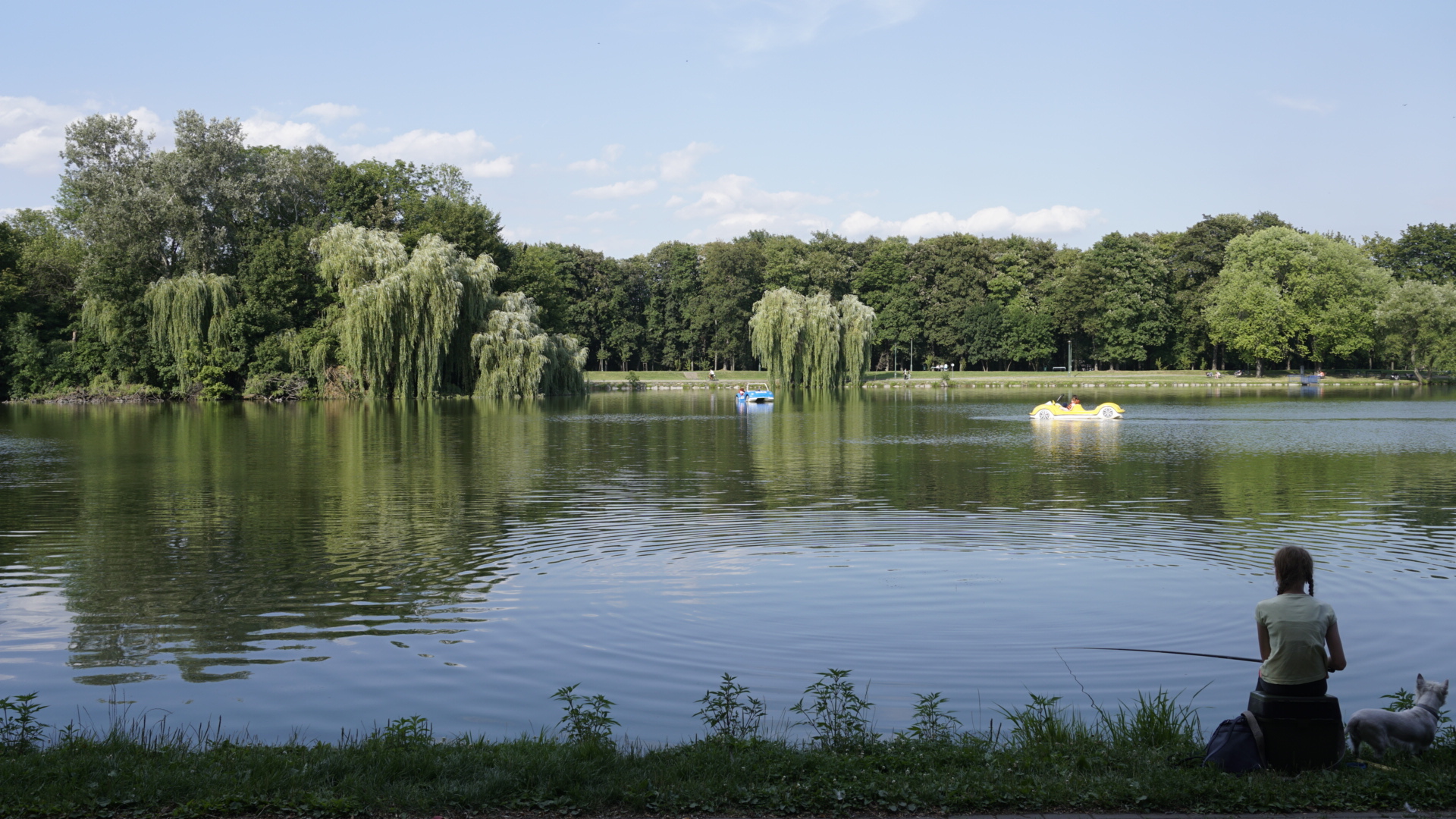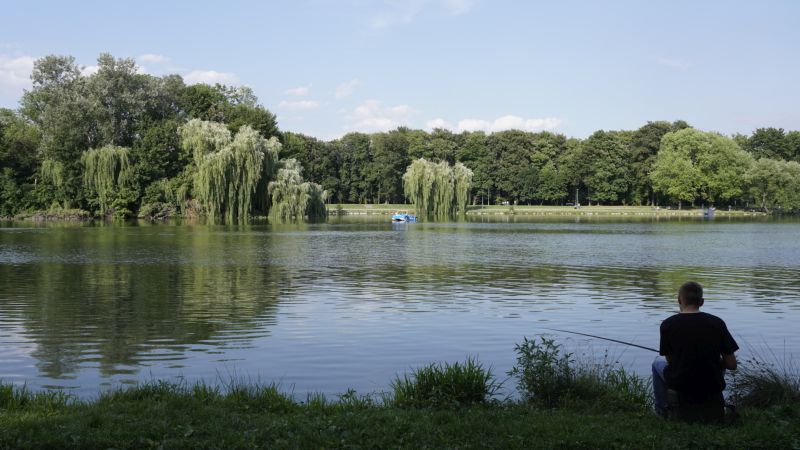 ---
What to do in Krakow to stay active? – cycle!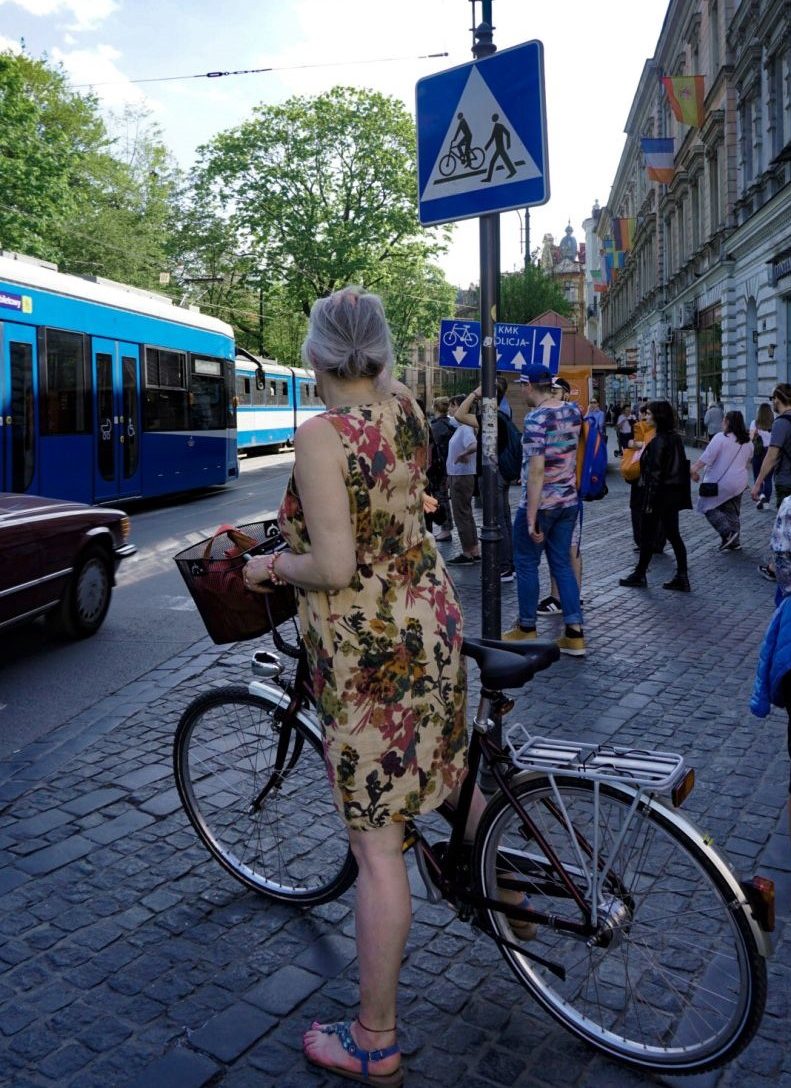 Cracovians simply love cycling. It's not only a great way to stay active. One of the most popular way of moving around Krakow is cycling. It's not only a great way to stay active but also to avoid peak time in a car. You'll meet thousands of cyclists all around the city all year long. People cycle from the early morning till the late night. Often, it serves as their transport to work, that helps to save time and money.
Thanks to Wavelo, you don't need to have your own bicycle. You can rent a bike from one of many Wavelo spots in the city. It's very simple – you register (through an App), top-up your account, take a bike, ride and then return the vehicle at any Wavelo spot.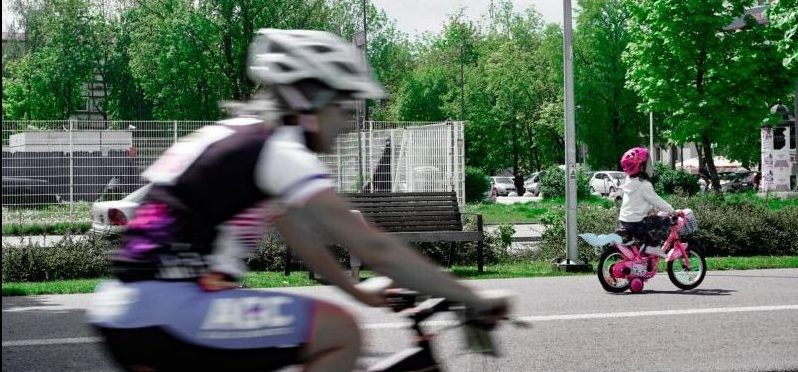 However, if you wish to buy your own bike it's not a problem as well. Numerous spots with used and new vehicles can be found all around the city. One of the most popular place where you can buy it is Hala Targowa on Sunday mornings. Find your perfect bike on a huge market, where you'll have a chance to practice your bargain skill!
What's more, there are many cycling tours organized in the city. It's a great chance to visit Krakow's highlights and discover its best view on a bike.
---
Krakow walking tours – let's have a walk
For those who wonder what to do in Krakow without using public transport, we recommend one of Krakow walking tour. It's a guided tour, available in different languages.
---
Music and Art Lovers in Krakow
What are the best things to do in Krakow if you love music and art? Well, there a lot!
First of all, the city offers numerous concerts and places with live music every night. They say, that Krakow is a city of musician. It's definitely true and you'll here them by simply eating in a restaurant or drinking a beer in a bar. Additionally, Krakow can be proud of world-famous stars performing on world-class stages in the city. There are also many music festival including jazz, blues, folk and classical music.
On one hand it's
---
Relaxing in Krakow
Krakow offers a lot of green spaces to it's visitors. If you wish to relax in the bosom of nature, you've got a lot of places to choose.
Planty is a long and wide avenue surrounding Krakow Square (rynek). It's 8 km of municipal green space with hundreds of benches, flowers, monuments, sculptures and chapels.Perfect place for a long walk and serene relax.
Zakrzowek Bay is a lagoon right inside the city! Lay in the sun, listen to the soothing sound of birds and water and simply enjoy you stay in Krakow.
Visiting Nowa Huta lagoon is one of the best things to do in Krakow to spend a nice afternoon in peaceful and scenic surroundings. It's a perfect place to swim in the water, run a little bit or even go fishing!
Błonia it's beautiful area and one of the biggest city park in Europe, covering 48 ha. This picturesque terrain allows walkers, dog walkers, runners and cyclists to spend at Błonia pleasant day.
---
What to do in Krakow SUBURBS?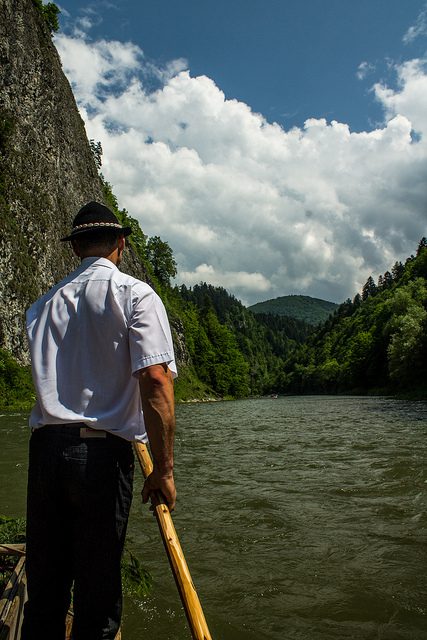 How about a trip outside the city? Would you like to relax by spending free time among picturesque, green areas? Check out what to do in Krakow surroundings:
Zakopane tour
Zakopane tour is perfect idea for those, who desire to runaway from city's fuss. You can climb Tatra mountains, try delicious regional dishes, listen to professional folk band, visit famous ski-jumps even participate in World Cup during winter time in the city. Sounds interesting? Visit Zakopane with Krakow Direct and have the best day trip ever!
Dunajec River
Another proposition for those, who like the combination of water, sun and mountains. Dunajec River Rafting tour is a chance  to admire beautiful area swimming on a traditional raft. Swift waters of Dunajec will take you on a beautiful journey into  the heart of the countryside. Amazing landscapes guaranteed!  You can book Dunajec rafting day trip on our webpage. Don't hesitate any longer!
Fun Tours from Krakow
Are you tired of sightseeing? Wondering what to do in Krakow just for fun? We have several options for you!
Highlights of Southern Poland
There are also few places around Krakow, which are in the top-notch among absolute ,,must" things to do in Krakow. These are Auschwitz- Birkenau Museum and Wieliczka Salt Mine. Both of those places are the most important highlights of the whole Southern Poland.
Wieliczka Salt Mine is visited by 1,5 million of tourists a year not without a reason. It's incredibly old and beautiful being one of the 7 miracles of Poland. You can book Krakow Salt Mine tours with our company and discover magical, underground kingdom of Salt.
Auschwitz-Birkenau museum is an obligatory destination for everybody. Number of its visitors goes beyond 2 millions each year! It's an important history lesson and unforgettable experience of brutal truth of inhumanity.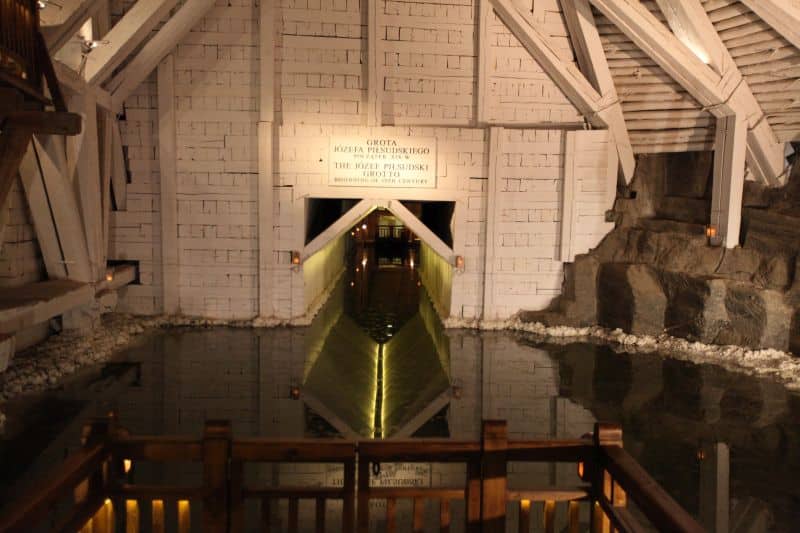 Pilgrim trips from Krakow
There is also something for those who wonder what to do in Krakow to discover its religious nature.  South of Poland is often a destination for many pilgrims from around the world. Maybe you would like to join them?
John Paul tour is a journey through the life of Polish pope. You'll see the most important places connected with this extremely important figure. The tour includes places like Wadowic, Łagiewniki and Kalwaria Zebrzydowska.
Czestochowa Black Madonna tours from Krakow is another crucial tour for Polish religious history. It's a journey to incredible Pauline Monastery, where we can see image of  Black Madonna of Czestochowa. The painting is also known as Our Lady of Czestochowa and is famous for being a cause of many miracles. Jasna Góra is visited by millions of pilgrims every year and many of them walk there on foot. However, if you would like to travel in bus, book a tour with us!
Still wonder what are the best things to do in Krakow? You'll never know without trying. In Krakow tourist information you will find out about all best tours and attractions. Don't waste your time and discover this amazing city and its surroundings. If you follow krakowdirect on twitter or Facebook, you'll be up to date with what's happening in the city!