Krakow, being one of the biggest cultural, historical and touristic centres in Poland, has well prospering Krakow public transport with the famous Krakow tram network at the helm.
Explore the city in an easy and enjoyable way using different mediums of communication, most convenient for you.
Ready? Let's begin the best Krakow trip ever!
---
From Krakow airport to city centre
So you just safely landed in Krakow airport, ready for an amazing experience. What's now? Don't worry – it's as easy as ABC to get from Krakow airport to the city centre.
The most convenient way is to take one of the modern, comfortable trains shuttling 24 h/day. The ticket cost is PLN 9 for normal and PLN 4,5 for null.
Buses 208, 252 and 902 (night coach) goes directly to the city centre, as well as to Wieliczka.  There are tickets for different amounts of time, from 50-minutes to 7-days ticket.
There are also numerous private transfers from Krakow airport to the city centre.
As the airport is located only 15 km from the centre, it takes  about 20 minutes to get from Krakow airport to the city centre.
---
Krakow tram
Krakow public transport features 27 Krakow tram lines and 396 Krakow tram stops. It includes 3 night trams and 2 fast trams. You can buy tram tickets in ticket machines, kiosks, some shops and from the driver.
Krakow trams is the most popular way of transport in the city. They say, that Krakow wouldn't be the same without those iconic machines. Although there are more and more modern and comfortable trams (Lajkonik tram being no. 1), one can meet some models of the old school.
In fact, trams were originally drawn by horses and were operating between 1882 and 1901.
In Museum of Municipal Engineering in Krakow, you'll find historical models of first Krakow trams. The museum organized guided tours everyday allowing its visitors to discover amazing history of Krakow public transport. Additionally, each month museum organizes a ride through the city in one of such historical Krakow tram! It's big fun for the whole family.
---
Krakow city bus
Beside complicated Krakow tram network, there are 640 modern city buses and over 1000 bus stops in Krakow. They shuttle around the city centre as well as to Krakow surroundings.
Additionally, there are more and more electric buses. It is estimated that one third of all Krakow buses will be electrically-driven by 2025.
---
Trains – Krakow main station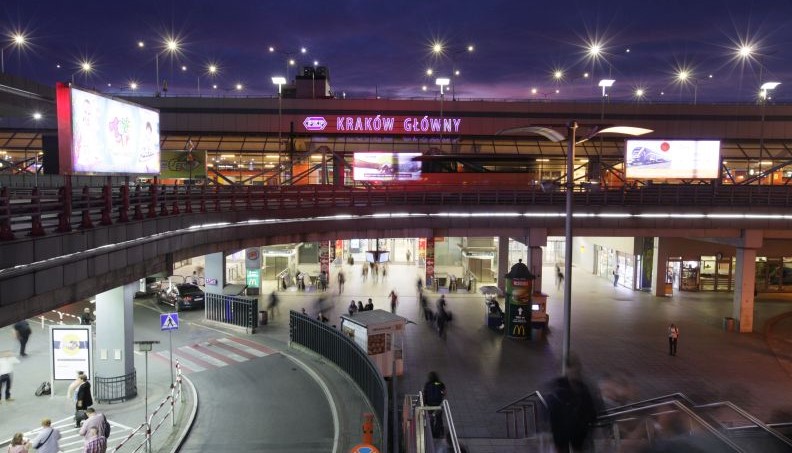 Krakow main station is located in the very heart of the city. It's connected to Krakow Bus main station as well as to Krakow Shopping Centre making it one of the busiest place in the city.
There are 5 railway platforms departing from Krakow main station.
You can buy your train tickets in vending machines at the station, in ticket offices or being already in the train. Krakow public transport allows easily get to the main train station from each part of the city.
---
Tickets for Krakow public transport
Krakow public transport uses several types of tickets. There are single journey tickets, double-journey tickets, short term tickets, weekend tickets and different types of passes. Check the official mpk website to find out about exact ticket prices.
You can buy all types of tickets from the stationary ticket machines at bus and tram stops. There are also ticket mobile machines inside vehicles. However, not every machine accepts credit cards so it's better to have some coins in your pocket.
Krakow public transport tickets are also available to buy in kiosks or Krakow tourist information centres.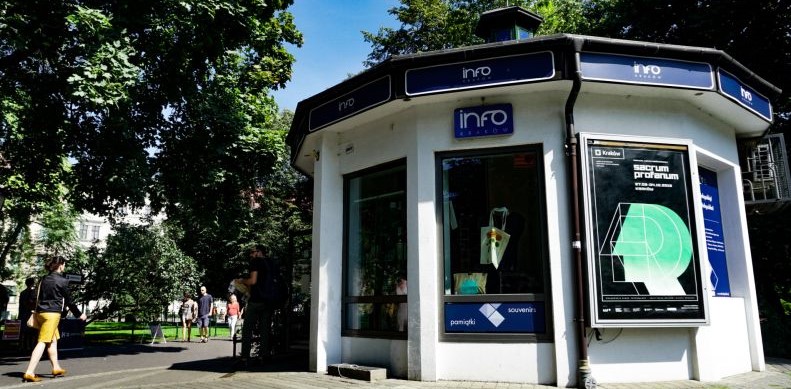 There is also possibility to buy a ticket from the driver, but they sell only 90-minutes passes. Keep in mind, that tickets for Krakow public transport are available only in PLN.
Another option to buy a ticket is to use mobile apps. Through SkyCash or MoBilet you can buy and clip your ticket for tram bus or train.
---
Short Krakow trip
If you are planning to stay in Krakow only for a few days, there are several options to choose.
Short term tickets including 20/50/90-minute passes or 24/48/72-hour passes.
Weekend passes
Single journey ticket for a bigger group (up to 20 persons)
Krakow City Pass – a special tourist ticket for 2 or 3 days. It includes entrance to over 40 attractions, discounts, unlimited Krakow public transports and some Krakow tours.
---
Long Krakow trip
If you are staying in Krakow for one week, consider buying 7-day ticket. There are many things to see in Krakow, trust us!
However, those who plan to stay in Krakow even longer, there are city passes for 1/2/6/12/24 months! You can buy each city pass for all or one particular tram/bus line of Krakow public transport. Once you buy a city pass, you don't need to clip during your every travel.
---
To sum up, the city enables its visitors to easily move around its different parts. Krakow public transport develops year by year attracting millions of tourists from around the world who willingly come back to the city. Are you one of them?
Have a nice stay in Krakow!