---
Where is Auschwitz location?
Although it may seem unbelievable, many people still wonder where is Auschwitz location. If you're one of them, we'll give you a comprehensive answer.
Auschwitz Birkenau Memorial and Museum lays in the Southern Poland. It's the best and most important attraction of this area. According to official statistics, over 2 millions people visit Auschwitz every year from 2017. Auschwitz museum lays between several major Polish cities, from where you can easily get to the museum.
70 km and 1 h 15 min from Krakow to Auschwitz location.
35 km

and

40 min

from

Wadowice

to Auschwitz location.

40 km 

and

45 min

from

Katowice

to Auschwitz location.
Additionally, Auschwitz location is near Czech Republic. It takes only about 1 hour to get from there to Cieszyn on  Czech – Polish State border.
---
---
Where is Auschwitz II – Birkenau located?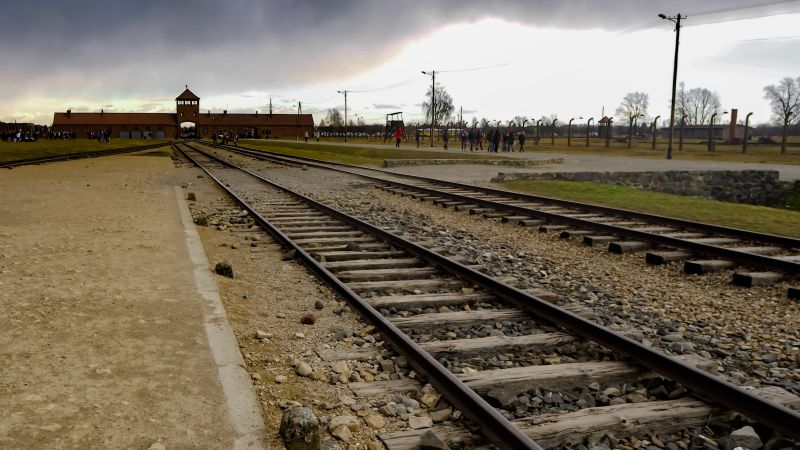 Did you know that Auschwitz Birkenau museum consists of 2 parts, 3 km apart from each other? In fact, many people don't and they think it's exactly the same place. In consequence, some may get really surprised or even disappointed, as there are different options to visit Auschwitz.
Although most of Auschwitz tours includes visiting both parts of the museum, some may take you only to one. For example, Birkenau Camp tour includes only the second part of the former Nazi concentration camp. Visitors only pass by Auschwitz I but and thereby they have more time to visit Birkenau. It the best option for those who decide to visit Auschwitz for a second time and want to explore more details.
---
---
Where is Auschwitz nearest airport?
If you wonder where is Auschwitz nearest airport, you have several options to choose.
However, the biggest airport near the museum is Krakow international Airport, Balice. As it lays 60 km from museum, it takes only around 1 hour to get there. There are many transfers from Krakow airport directly to Auschwitz location. Private transports in a comfortable, air-conditioned car with English-speaking driver are available all year long.
Another significant airport near Auschwitz location is International Katowice Pyrzyce Airport. It is located 65 km away from the museum and 30 km from Katowice city center.
---
---
When is the best time to visit Auschwitz?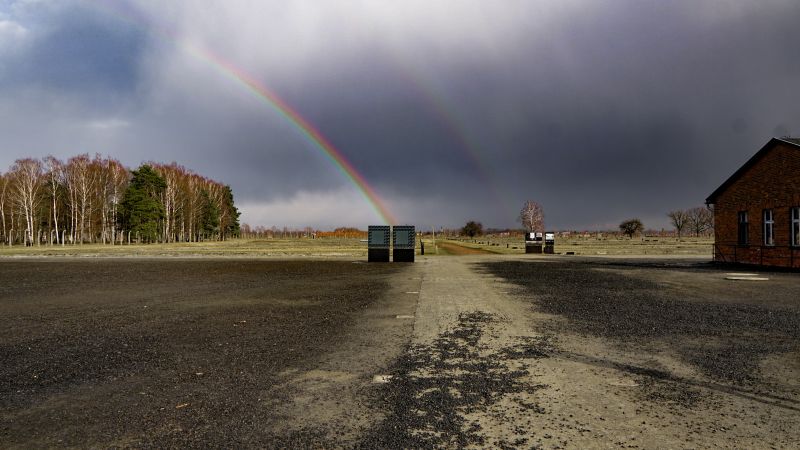 You can visit Auschwitz all year long, except 1 st January, 25th December and the first day of Easter. The museum has different opening hours, depending on the month.
December  7:30 am – 2:00 pm
January, November  7:30 am – 3:00 pm
February  7:30 am – 4:00 pm 
March, October  7:30 am – 5:00 pm 
April, May, September  7:30 am – 6:00 pm
June, July, August  7:30 am – 7:00 pm
If you visit Auschwitz during winter, keep in mind that the temperature can be really low. As the visiting includes a lot of walking outside, it's better to take some warm clothes.
---
---
Visit Auschwitz from Krakow
If you wonder where is Auschwitz nearest city,in which you can spend some time, the answer is Krakow. It's the most popular town in Southern Poland and it attracts millions of tourists every year. As it lays near Auschwitz location, a lot of people chose to visit Auschwitz starting from Krakow.  In fact, it's one of the most popular tours chosen by numerous visitors of the city.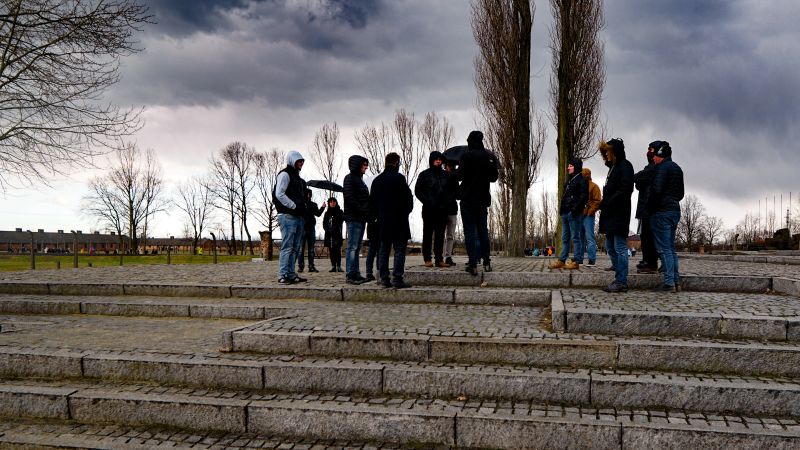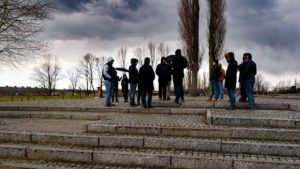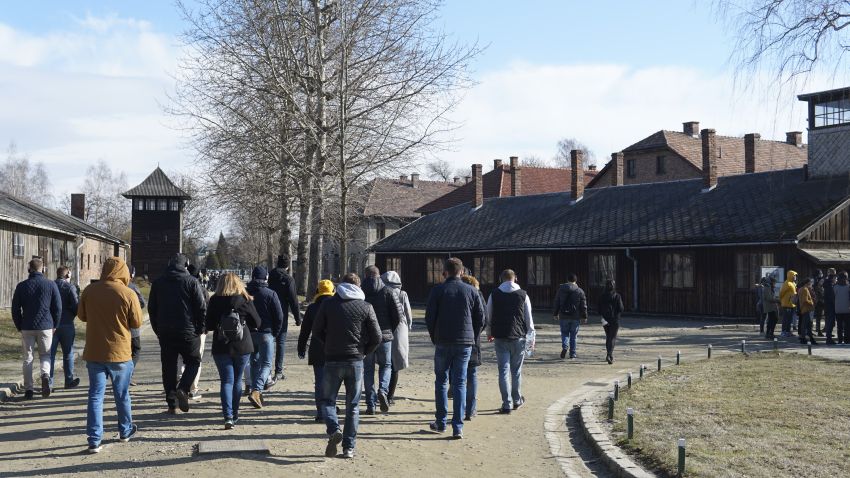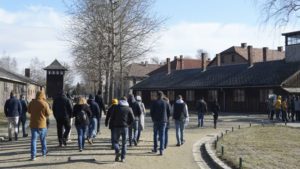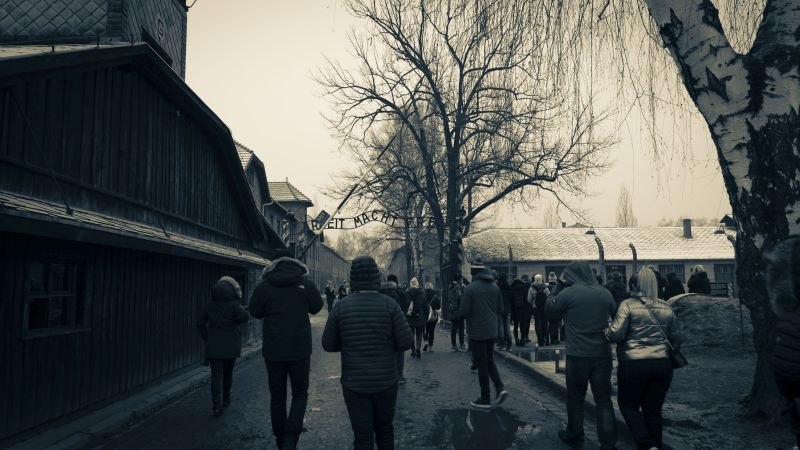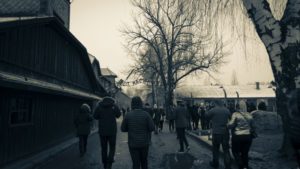 There are several ways to visit Auschwitz from Krakow. You can go there by a bus departing from Krakow Main Station. The ride will take around 1 h 30 min and the ticket costs around 15 zl.
However, the best way to visit Auschwitz is to take a private tour from Krakow. You can choose either private or shared option. Such transfers always provide comfortable, air-conditioned cars and English speaking drivers. The ride takes only 1 h 10 min and the driver will take you directly to Auschwitz location.
---
---
Where is Auschwitz on a map:
---
---
Auschwitz location before the war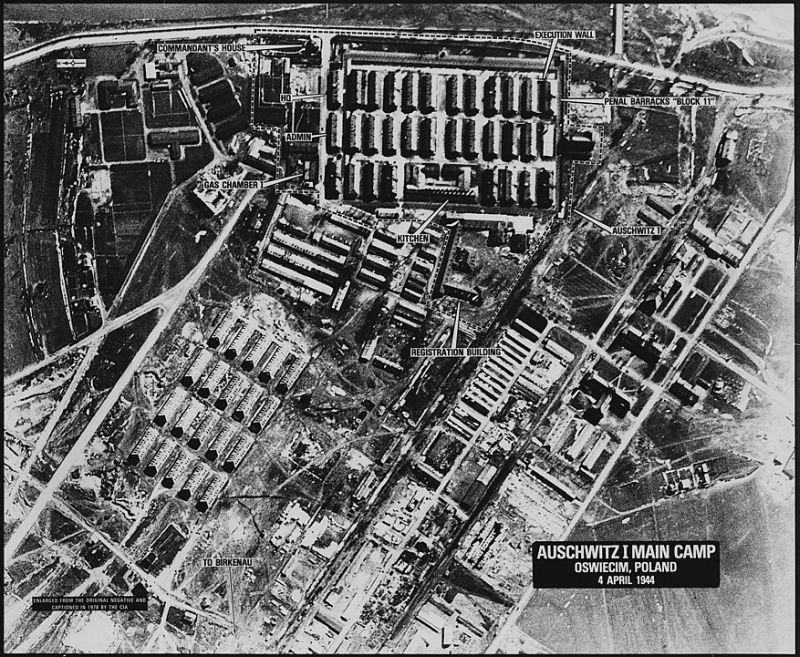 Do you know what was Auschwitz location before the war? In 1939, after Poland lost the war, German incorporated Polish country into the Third Reich. Oświęcim city was included into the territory as well. Due to official Germanisation, Germans named Oświęcim city with its German equivalent – Auschwitz. Consequently, it became the name of an emerging concentration camp as well.
Soon, executives dislodged most of the residences of neighboring villages. Auschwitz became an official name for the emerging concentration camp as well. Germans incorporated almost 50 sub-camps into Auschwitz location. It included some areas of Silesia and Lesser Poland. Most of them were near railroads and network of roads, which allowed prisoners to escape from the camp.
---