Where is Auschwitz located?
Auschwitz is located in Poland, near the industrial town of Oświęcim and approximately 60 km west of Krakow.
Although it may seem unbelievable, many people still wonder where is Auschwitz location. They know it only from some Auschwitz photos online. If you're one of them, we'll give you a comprehensive answer. Auschwitz Birkenau Memorial and Museum lays in Southern Poland. It's the best and most important attraction of this area. According to official statistics, over 2 millions people visit Auschwitz every year since 2017. Auschwitz museum lays between several major Polish cities, from where you can easily get to the museum.
70 km and 1 h 15 min from Krakow to Auschwitz location.
35 km and 40 min from Wadowice to Auschwitz location.
40 km  and 45 min from Katowice to Auschwitz location.
Additionally, Auschwitz location is near the Czech Republic. It takes only about 1 hour to get from there to Cieszyn on the Czech – Polish State border.
What is Auschwitz camps division?
The vast terrain of former concentration camps in Oscwiecic is officially divided into 3 historical parts. I, II and even III part constitute the big Auschwitz map image.
Where is Auschwitz II – Birkenau located?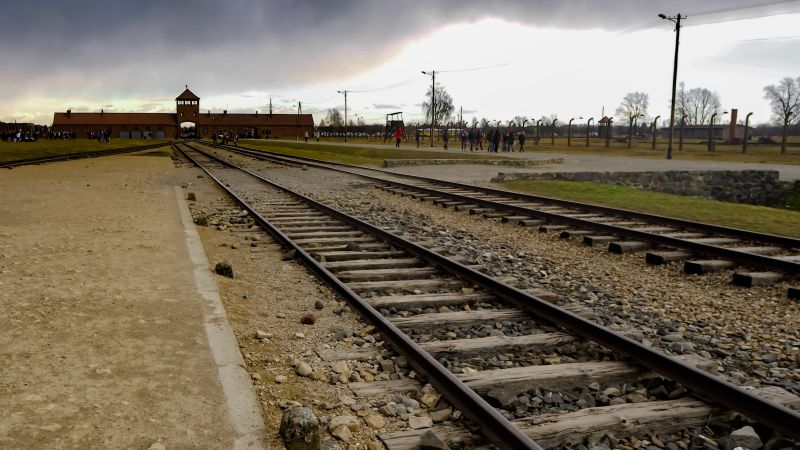 Did you know that Auschwitz museum consists of 2 parts, located 3 km apart from each other? In fact, many people don't and they think it's exactly the same place. In consequence, some may get really surprised or even disappointed, as there are different options to visit Auschwitz.Although most of guided camp Auschwitz tours includes visiting both parts of the museum, some may take you only to one. For example,Birkenau Camp tour includes only the second part of the former Nazi concentration camp. It the best option for those who decide to visit Auschwitz for a second time and want to explore more details. Visitors only pass by Auschwitz I. Thereby, they have more time to see the Birkenau part.
What is Auschwitz II-Birkenau famous for?
It is estimated that over 1.100 000 prisoners were killed in Birkenau. It's a vast area (161ha) with long rows of wooden barracks and some ruins. However, number of gas chambers ruins – that's what is Auschwitz II most characteristic thing. Jews extermination in gass chambers was leaving thousands dead everyday. Inmates were being gassed in and then burned in a crematorium. In fact, mass murder in Birkenau is the most terrifying feature of Jewish Holocaust in history.
Where is Auschwitz III located?
What's more, there is even the third part of Auschwitz camps. In fact, even many Poles don't have an idea about its existence. – It's an area, where a German factory for inmates-worker was standing. There also has been numerous executions in Auschwitz III. Nowadays, there are few monuments dedicated to all victims of that part of the camp. No original camp buildings from occupation times were preserved. Only the fabric, that still partly work, is an original witness of those dreadful times. Nevertheless, Auschwitz III it's not usually a part of regular Auschwitz tour.
Where is Auschwitz nearest airport?
If you wonder where is Auschwitz museum nearest airport, you have Two main options to choose.
Krakow Balice
However, the biggest airport near the museum is Krakow international Airport, Balice.As it lays 60 km from museum, it takes only around 1 hour to get there. There are many transfers from Krakow airport directly to Auschwitz location. Private transports in a comfortable, air-conditioned car with English-speaking driver are available all year long.
Katowice-Pyrzyce
Another significant airport near Auschwitz location is International Katowice Pyrzyce Airport. It is located 65 km away from the museum and 30 km from Katowice city center.
When is the best time to visit Auschwitz?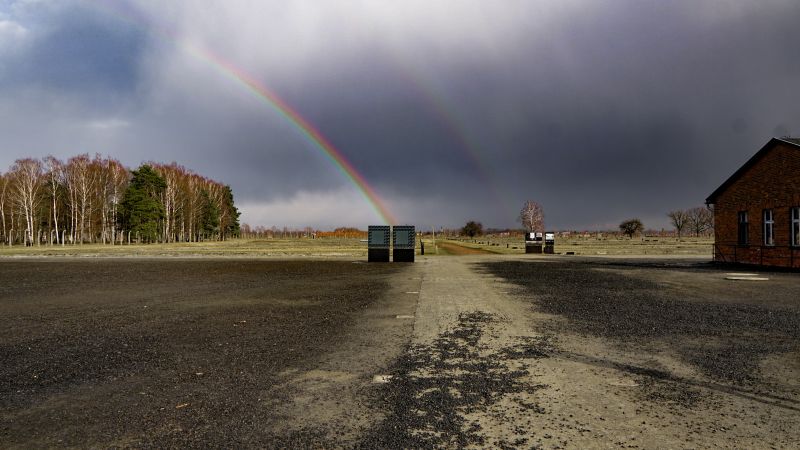 You can go on a Auschwitz memorial tour all year long. Only exceptions days are: 1 st January, 25th December and the first day of Easter. The museum has different opening hours, depending on the month.
December  7:30 am – 2:00 pm
January, November 7:30 am – 3:00 pm
February 7:30 am – 4:00 pm 
March, October7:30 am – 5:00 pm 
April, May, September 7:30 am – 6:00 pm
June, July, August 7:30 am – 7:00 pm
If you visit Auschwitz during winter, keep in mind that the temperature can be really low. As the visiting includes a lot of walking outside, it's better to take some warm clothes.
Visit Auschwitz from Krakow
If you wonder where is Auschwitznearest city, in which you can spend some time, the answer is Krakow. This city is an extremely attractive city for visitors from around the world. It's the most popular town in Southern Poland and it attracts millions of tourists every year. As it lays near Auschwitz location, a lot of people chose to visit Auschwitz starting from Krakow. In fact, it's one of the most popular tours chosen by numerous visitors of the city.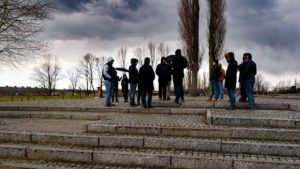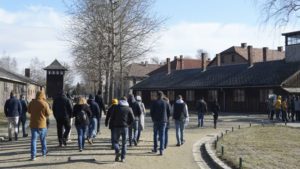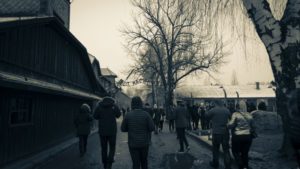 There are several services that offerAuschwitz tours from Krakow. You travel there by a bus or a train that departs from Krakow Main Station. The ride will take around 1 h 30 min and the ticket costs around 15 zl.However, the best way to visit Auschwitz is to book a private trip from Krakow with a guide.You can choose either private or shared option. Such transfers always offers comfortable, air-conditioned cars and English speaking drivers. The ride takes only 1 h 10 min and the driver will take you directly to Auschwitz location historical sites.
Where is Auschwitz on a map:
As you see on Auschwitz map, there are several cities around Oswiecim.
Auschwitz location before the war
Do you know what was Auschwitz location before the war? In 1939, after Poland lost the war, German incorporated Polish country into the Third Reich. Oświęcim city was included into the territory as well. Due to official Germanisation, Germans named Oświęcim city with its German equivalent. Consequently, it became the name of an emerging concentration camp as well.
Soon, executives dislodged most of the residences of neighboring villages. Auschwitz became an official name for the emerging Auschwitz map as well. Germans incorporated almost 50 sub-camps into Auschwitz location. It included some areas of Silesia and Lesser Poland. Most of them were near railroads and network of roads, which allowed prisoners to escape from the camp.
Drawings and sketches of Auschwitz map
Did you know that many prisoners-artists were used by Nazis personal drafters? If an inmate had a drawing talent, officers were giving them different works to draw. Among many, there were also copies of Auschwitz map. As concentration camp were developing very fast, need for new versions of Auschwitz map was also rising. However, they were also creating real work of art. Whats more, there was even Lagermuses in the camp, what is Auschwitz most paradoxical place. All in all, for many Germans the camp was nothing more than usual town… so why not building a museum? On the other hand, former inmates of the camp drew Auschwitz map in other purpose. For example, 2 escapees draw concentration camps map show what is Auschwitz location to the Allies.