Do you wonder what are the best places to visit in Krakow? Would you like to make the most of your time in the city? How about best sightseeing Krakow ever in a short period of time? Let us give you a little bit of advice. We will help you to plan a perfect tour featuring best places to see in Krakow.
Check the best places to see in Krakow!
If you visit Krakow, you won't be bored – that's for sure. Although the city isn't very big, sightseeing Krakow can take a lot of time. In fact, there will never be enough time to see them all best Krakow attractions. Fortunately, Krakow airport is not very far (only 15 km) from the city centre so the transfer takes only about 20 minutes. Then you can start your amazing journey.
Wondering about best places to visit in Krakow, you need to decide what are your preferences. Some may like to see museums and national monuments in the city, while others visit the city to have fun. Which is your case?
High class museums, impressive monuments, picturesque green spaces and beautiful medieval churches  – help yourself! Additionally, there are numerous places to see in Krakow, where you can dance all night long! Restaurants, cafes and bars with inimitable atmosphere will help you spend your time in a very pleasant way.
---
Sightseeing Krakow Old Town
Top of the top if it's about best places to see in Krakow – the Main Square. It's the heart of the city, right in the center. It's also one of the biggest Squares in Europe. Only within it's area you'll find several extremely important monuments.
Mariacki Church



First of all – Mariacki Church. It's a Gothic, 14th century basilica with beautiful altar.  It's an obligatory object to see during your sightseeing Krakow.
Each day, every hour, you can hear the famous bugle call from one of its two towers. The trumpeter plays it 4 times an hour, each time from different window. It always ends abruptly as it reminds about Tatars' invasion in 13-th century. When the enemy was attacking Krakow, the trumpeter started to play bugle call as a warning call. Unfortunately, he was shot right into his neck and the bugle call had never been finished. Nowadays, it's one of the most important places to see in Krakow being a part and parcel of city's everyday life and sightseeing Krakow.
You can climb Mariacki church tower from March till December, from Tuesday till Sunday.
Ticket price: PLN 15
Visiting Hours: 9:10 – 11:30 am and 1:10 – 5:30 pm.
---
Cloth Halls
Cloth Halls is another crucial object during sightseeing Krakow. It stands right next to Mariacki church. So called "Sukiennice" were built in medieval times and was a place of national  and international trade. Nowadays it's one of the best places to see in Krakow, where you can buy best local souvenirs. Long stalls are full of regional clothes, hand-made toys, art, jewelry and delicious snacks.
There are also several elegant restaurants and cafes in Cloth Halls.
---
Town Hall in the middle of the main square
Town Hall tower it's a museum and underground theater in one. It's definitely worth to climb up the tower of Town Hall and see an amazing view of the whole Krakow. In front of the tower we can find one of the most photogenic places to visit in Krakow Main Square – a large head!
Town Hall is open for visitors from April till October. You can visit it by your own or with a guide.
Opening hours: 10:30 am – 6:00 pm
Ticket price: PLN 10 (null); PLN 8 (reduced)
---
Barbican
It's an oval, Gothic building with seven small towers and 130 loopholes.  Barbican used to was a part of former city fortification. It's one of the most precious attractions of Krakow sighseeing concerning it's exceptional architecture. Additionaly, it's one of three Gothic barbicans in the whole country. You can visit the place everyday.
Opening hours: 10:30 am – 6:00 pm
Ticket price: PLN 9
---
Wawel Castle
This is number one among places to visit in Krakow. It's located on a beautiful Wawel Hill in Krakow Old Town. Beside an impressive royal castle, there is also the Wawel Cathedral, the Bell Tower, Representative and Private Chambers. In fact, it's the whole royal and sacred complex being the most important Krakow Medieval heritage. What's more, Wawel Castle is a place of Polish kings' coronations and tombs. Beautiful interior of it will take you on a journey through different periods of time of royal history in Krakow.
Finally, at the bottom of the hill, you'll find the famous Dragon's Cave and his statue. Wawel dragon is one of the biggest Krakow attractions and undeniable symbol of the city.  There's a legend about this dragon that every citizen knows about. That's the story you'll hear for sure if you visit Krakow.
To see the exact hours of visiting and ticket prices, see the official page of Wawel Castle.
---
Best places to visit in Krakow? – Best museums
If you're wondering what are top places to see in Krakow and you're museum lover, here are some interesting options for you: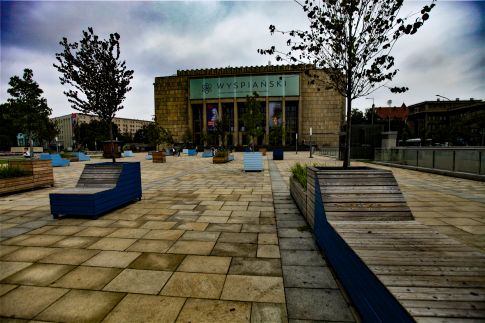 The National Museum, located in the city center, is a place where you can find works of the greatest Polish artists. It includes famous paintings from around the world, for example Leonardo Da Vinci "Lady with an ermine".  Incredibly rich collection includes fine arts, architecture, militaria, photography, traditional crafts and many more…
As the museum has 12 divisions located all over the city, you can spend the whole weekend on discovering most precious works of art in Krakow.
It consists of: Sukiennice Gallery, Czapski Museum, Czapski Pavilon, Matejko House, Szołayski House, Princess Czartoryski Museum, Szymanowski Museum, Mehoffer House, Erazm Ciołek Palace, Europeum.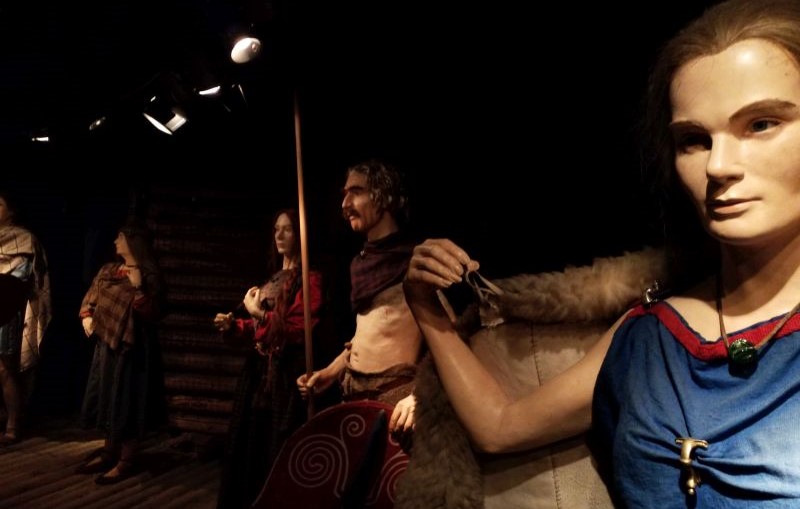 Archaeological  Museum located in an old monastery, is an amazing place that traces history of first peoples of  Polish lands. It's an exciting journey through the ancient times. First of all, museum gives you an opportunity to see reconstructions of villages, replicas of traditional clothes or utensils of ancient people. What's more, there are also artifacts from ancient Egypt and Peru. So, you can even see an ancient mummy if you visit Krakow!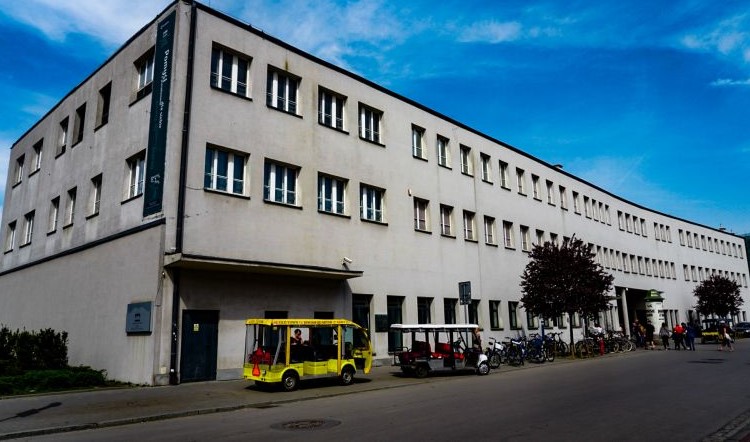 Schindler Factory is a museum devoted to a thrilling history of a German investor called Oskar Schindler. During the World War II, he saved more than thousand of his Jewish workers in this former enamel factory, where the museum is located. What's more, you can also find out how Krakow looked like during the occupation in Poland. It's modern, interactive museum and is definitely on the list of places to visit in Krakow for everyone.
Check our Schindler's Factory Tour that will take you back in time.
Manggha Museum of Japanese Art and Technology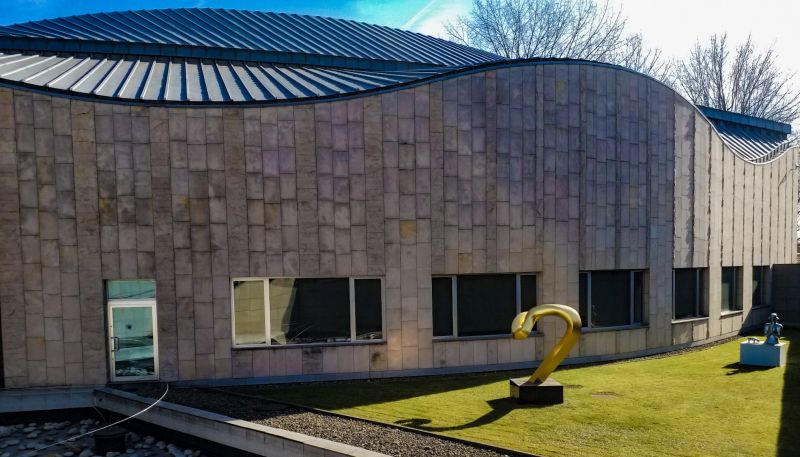 Manggha is one of the best places to visit in Krakow (in Poland as well) for people interested in Japanese culture. It's  aimed at popularizing Japan history, art, technology customs and culture heritage.
On the one hand, it's an amazing museum with rich collections. On the other – a culture center, where numerous international events and take place. It includes exhibitions, outdoor games, workshops, film projections and parties.
Museum of Municipal Engineering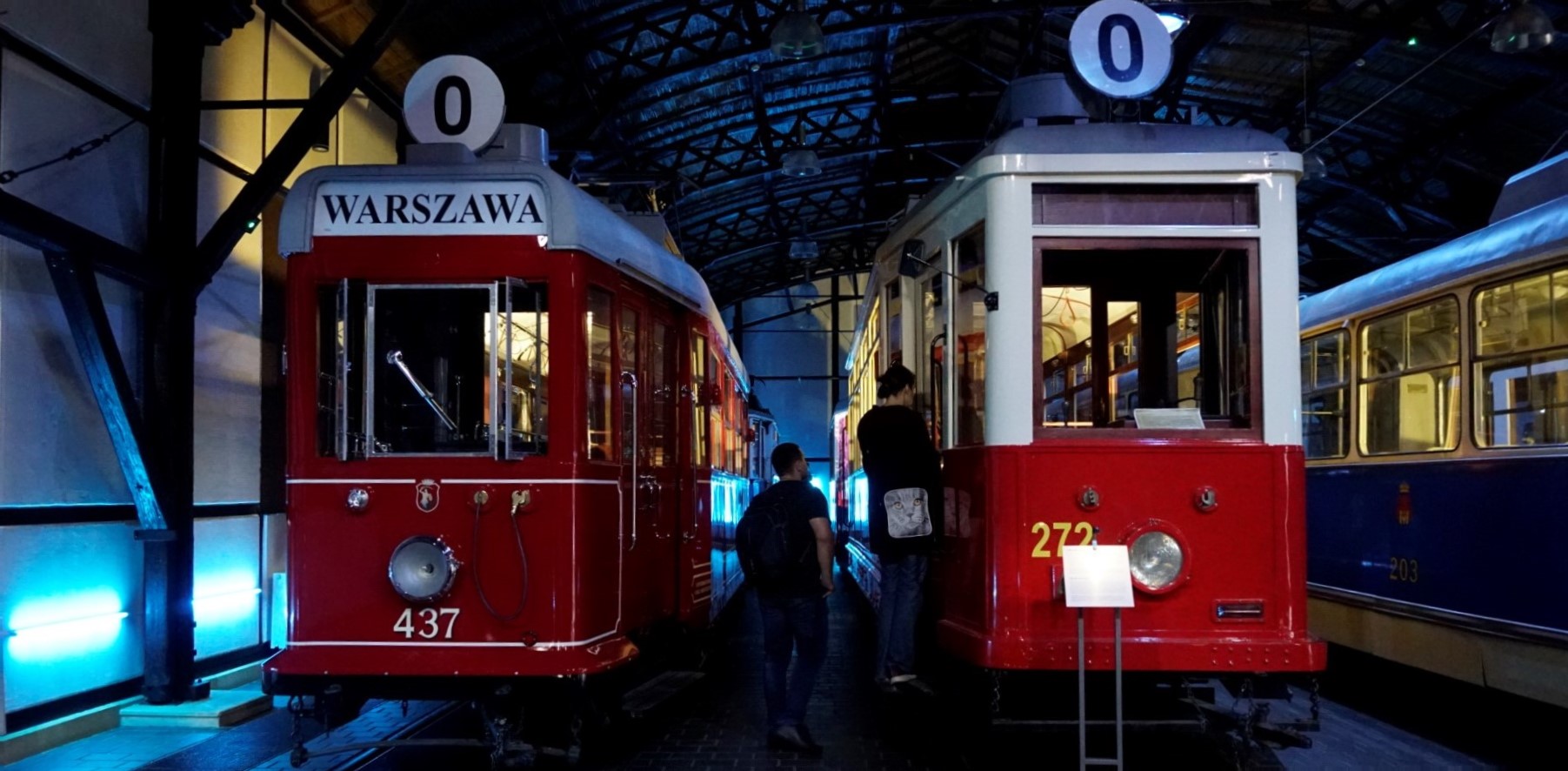 It was set up in 1998 in former trams ban at Wawrzyńca street. The most precious objects of its impressive collection are historic Krakow trams. Visitors have the chance to see how first trams in the city looked like and discover their history. Did you know that people were allowed to cling to a tram and travel through city hanging from its side? You'll also hear about renowned accidents connected with rather questionable safety rules of first trams.
Find out more about Krakow Museums >>
---
Sightseeing Krakow – Nowa Huta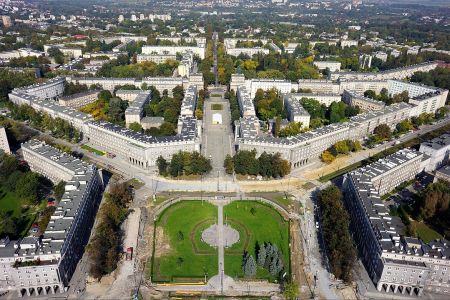 How about sightseeing Krakow without following the most crowded spots? Visit Nowa Huta! This special district of  is among best places to see in Krakow.
It used to be a separate city built in 1949 by communists. Their idea was to create an Utopian city for industrial workers only. It soon has become the biggest still mill in the country. In fact, it's architecture, layout and street hierarchy resembles London or Paris.
Nowa Huta is also a symbol of very important social and regime changes in the country. PRL-museum in the district  depicts the times of communist regime and is one of the most interesting places to visit in Krakow. The most attractive place in the museum is nuclear shelter. See original gas mask and evacuation plans from times of global threat.
What's more, there are a lot of green spaces – picturesque parks symmetrical green squares. Wanda Mound in Nowa Huta is one of the most picturesque places to see in Krakow. This hill has been created in the place, where legendary princess Wanda's body was found in Wistula river.
---
Sightseeing Krakow – Kazimierz quarter
Krakow Jewish quarter (Kazimierz) is another "must" among places to visit in Krakow. It used to be a separate city, inhabited by Jewish Nation. Lovely, stylish tenement houses, charming cafes, old synagogues, street food, Jewish music, graffiti on the walls – all of this makes Kazimierz very special place. You can try delicious Jewish cuisine in here, and listen to  live Jewish music. What's more, it's a district full of people all night long. Especially during summertime. Those who like to have fun should know places to see in Krakow like Kazimierz district!  Kazimierz is also an area where one can find several historical and beautiful synagogues. You can learn a lot about Krakow's Jewish Nation past in Kaziemierz. Aditionaly, it's worth to see Plac Wolnica –  former Main Square of the Kazimierz City and vintage tenement houses.
Kazimierz – old City of Jews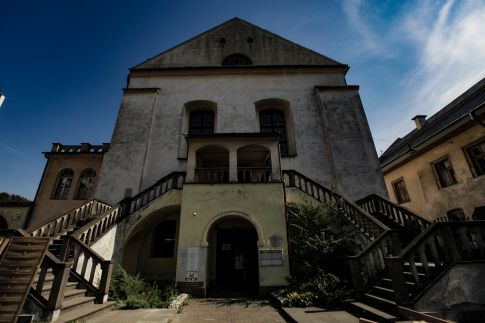 Last, but not least fact about Kazimierz is that it's a place of former Jewish ghetto. During the time of World War II and Holocaust, thousands of Jews were gathered in a small area of ghetto. At the beginning there were only around 3000 inside the ghetto. Soon, the same are was filled with 16 000 people! However, the most tragic thing is that they were mostly murdered or sent to Auschwitz or Krakow concentration camp.  Nowadays, several hundreds Jews live in Kazimierz district.  Its one of the best places to see in Krakow at the turn of June and July. During that period, you can join the biggest  Jewish Culture Festival in Europe organized annually in Kazimierz.
---
Places to visit in Krakow surroundings
So, if you already know what are the pest places to see in Krakow,  let's check out its surroundings! There are some spots that are absolutely obligatory to go to. One of them is historical Salt Mine in Wieliczka.
This XIII-th century monument is for many one of the best places to visit in Krakow surroundings. Located in Wieliczka (around 70 km from Krakow), Salt Mine offers an unforgettable journey through an underground world entirely made of salt! You'll  go down 800 steps and see 20 amazing chambers including chapels and treasury.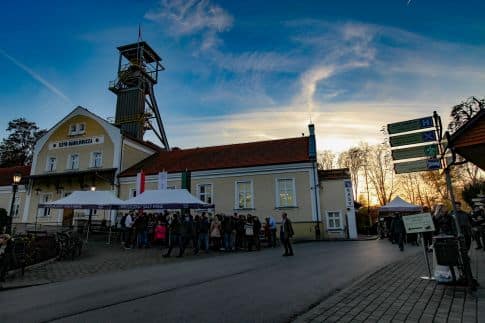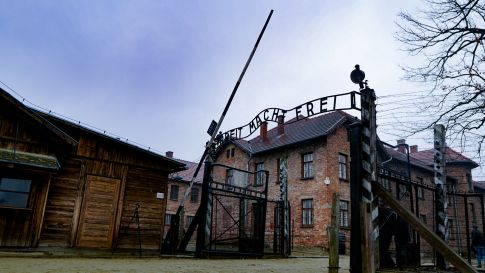 Another position from crucial places to see in Krakow surroundings is Auschwitz Birkenau. Let's shed some light on it. Auschwitz- Birkeanu Concentration Camp lays around 70 km from Krakow. It's the most popular destination among people who visit Krakow. You can pay tribute to over 1,1 million people, who lost their lives in there. It's also a great opportunity to learn the brutal truth about concentration camps, that was varnished for many years. Built for Polish political prisoners, soon became the biggest Nazi death camp in occupied Poland. Inhuman conditions of leaving, working and dying were on the agenda. The former concentration camp in Auschwitz has been turned into museum in 1947.
---
---