Rynek Underground – no. 1 among Krakow museums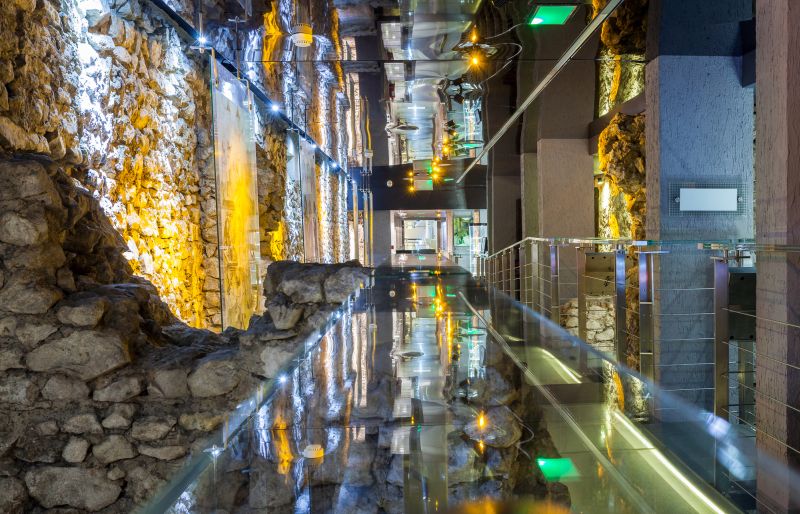 This exquisite space under Krakow Main Square turned into an innovative museum is something you need to see. Visitors can explore relatively recent archaeological discovery (2005). In 2010 it was open as an incredible exhibition covering as much as 6 000 square meters underground. It's absolutely no. 1 among all Krakow museums as it constitutes incredible heritage of city's history. In fact, it's a professional reconstruction of Krakow from Medieval times. Going inside, one can travel back in time to XIII-century. Museum features numerous original archaeological digs discovered during works between 2005-2012. Additionally, it presents Krakow history through extraordinary interactive exhibitions and holograms! Visitors follow local guide who is a narrator telling unbelievable stories of the past. It's one of the best Krakow museums to visit with the whole family. Certainly, Rynek Underground won't let you get bored!
---
Workshop & Stained-glass Museum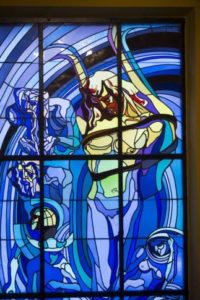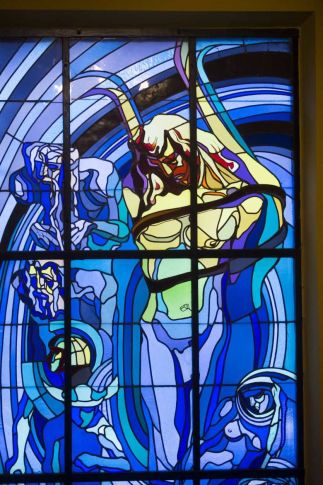 Workshop & Stained-glass Museum has incredible collection of stained-glass in Poland. It is located in a historic townhouse in Krakow city center. What's more, it is one of the Krakow museums that fall into the living museum category.  Therefore, its space is opened for visitors while at the same time it's a studio for active stained-glass painters. In fact, we can find over 200 beautiful stained glasses from this studio all over Krakow. It includes Wawel Castle, St. Mary's Basilica or some private townhouses.  What's more, the institution has been collaborating with the greatest Polish artists since 1902.
If you're interested in art, it's something you can't miss while visiting Krakow. The Museum is open from Tuesday till Saturday (12 p.m. – 6 p.m.). The time of exploring unique stained-glass exhibitions is 45 min. What's more, a guide will introduce you to a fascinating history of this artistry. Don't wait and see Krakow through stained-glass window!
---
Czartoryski Museum
It's probably one of the most valuable Krakow museums, opened in 1878. Among number of precious paintings in its collection it features: Lady with an Emerald by Da Vinci and Landscape with the Good Samaritan by Rembrandt. One can find there masterpieces by the greatest artists from around the world. Beside paintings, there are also different crafts such: sculptures, craft, militaria, or decorative arts. They are gathered in 26 exhibitions halls, on two elevations of Czartoryskich Palace.  Between 2010 and 2019, Museum building had been under construction and it was opened on 20 of December 2019. No need to say that it's one of the most popular Krakow museums, as it constitutes incredible national heritage.
Beksinski gallery
This is one of the darkest Krakow museum. Why? Well, Beksiński is one of the most controversial Polish painters, well-known around Europe. Although he was a man of good nature, his works are rather fearsome. Deformed surrealistic characters, death scenes, disturbing shapes and horrifying figures – that's what describes his paintings. In fact, he claimed that usually he was trying to paint his dreams. Certainly, he didn't have sweet dreams…
Beksinski's works are as much emotional and though-provoking as diverse. They are a depiction of his dynamic style. Although he didn't have any formal training as an artist, he mastered the painting by himself. In consequence, he created his own style. Starting from photography, he went through magic realism ending on late 'baroque' and computer graphics. So, would you like to try interpreting one of Beksinski painting?
You'll find the museum in NCK (Nowohuckie Centrum Kultury) in Huta district.
---
Historyland – latest hit among Krakow Museums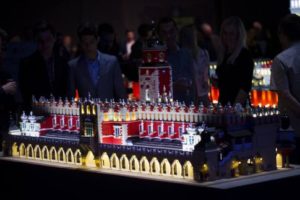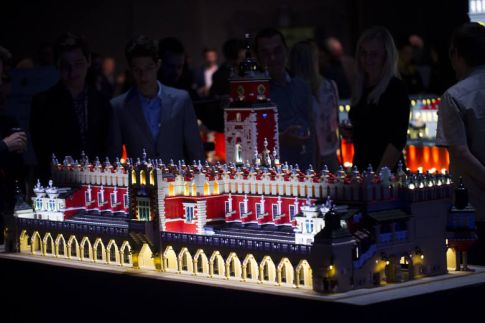 Historyland is certainly one of the best attractions for kids among all Krakow museums. It depicts Krakow as the real"city of kings". In fact, former capital of Poland is full of important, historical monuments. How about seeing LEGO versions of them? Historyland in Krakow gives you this opportunity today. You'll see amazing constructions made of more than 1 million bricks! Beside monuments like Wawel Castle, St. Mary's Basilic, you'll see a depiction of the most important events in Krakow history, including significant battles. Everything made of Lego as well!
What's more, Hisoryland offers plenty of interactive activities. It includes steering a boat at rough seas or fighting with a dragon. What's more, you can step into famous Krakow trumpeter's shoes. How about  go and play a bugle call yourself?
It's open from 9:00 am till 5:00 pm (Monday-Friday) and from 10:00 am till 6:00 pm (Saturday-Sunday).
---
Kacianora – Krakow Museums of Tortures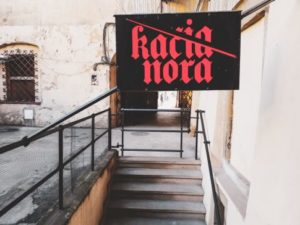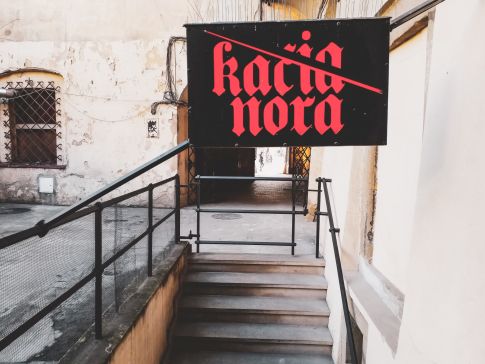 Would you like to know the history of tortures and execution in Krakow? Historical iron maidens, masks of disgrace, scorching stamps…These are only few tools, that you can see in the museum of torture. Some were used only for public ridiculing, others to wring the information, the rest for public execution. Additionally, adults can participate in exciting performances with engines of tortures…
Beside an exciting journey through thrilling corridors of tortures, you'll learn interesting history. A local guide will tell you all about the tools and important events in history, during which executioners were instrumental. So, would you dare to visit one of the scariest Krakow Museums in the city?
The museum is located in the historical basement from the XV century (Main Square). It is open everyday, from 10:00 am to 7:00 pm.
---
Archaeological Museum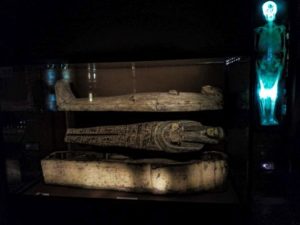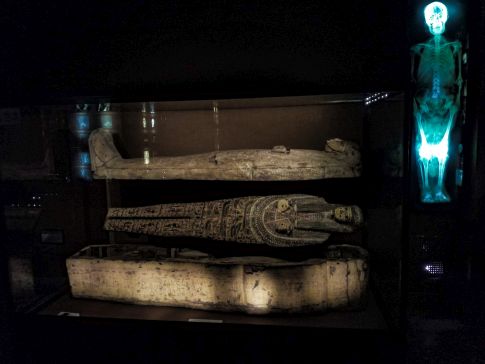 This is the oldest archaeological museum in Poland and one of the oldest Krakow museums as well. It's creation dates back to 1850. Its rich collection contains over 500 thousands unique monuments. It represents a history of early Poland through antique objects and digs. See how Slavs looked like in different eras and what jewelry was in fashion before Christ!
Museum's collection is very rich. However, one of the most important monuments is the mysterious "Światowid ze Zbrucza". It dates back to IX century being the biggest mystery of pagan Poland. There are many theories concerning its origins. Some say that it was main Slavic deity. Others claim that it's a model of cosmic axis. Nevertheless, no-one can be 100% sure.  What's more, there's another amazing exhibition in museum – "Gods of ancient Egypt". It represents an impressive sarcophagus from el-Gamhud. You'll have a chance to see original coffins of Pharaohs, female dancers or even a cat!
---
Manggha – International Krakow Museums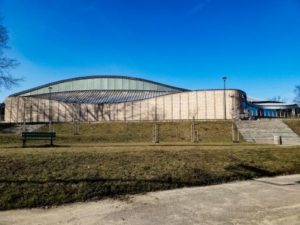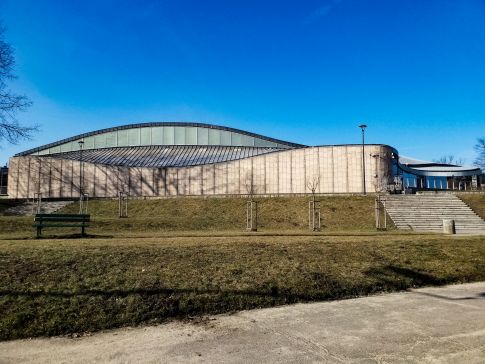 Have you ever been to Japan? Manggha Museum of Japanese Art and Technology is a prestigious museum, one of it's kind in the whole country. It's also one of the most characteristic buildings in Krakow. It was designed by renowned Japanese architect – Arata Isozaki. Certainly, it's one of the most characteristic buildings in the city. Manggha will let you to familiarize with Japanese art, music, film, literature and religion. Of course, everything presented in the shape of modern exhibitions and unique performances. In, fact, you won't get bored there! You can learn how to make paper jewelry or experience traditional tea ceremony. Additionally, the museum has it's amazing cafe with traditional Japanese dishes. How about trying delicious miso soup or gomoku? What's more, various kinds of delicious Japanese tea attracts many visitors as well.
Come and see Manggha at Marii Konopmnickiej 26 street. It is open from Monday till Sunday.
---
Oskar Schindler's Factory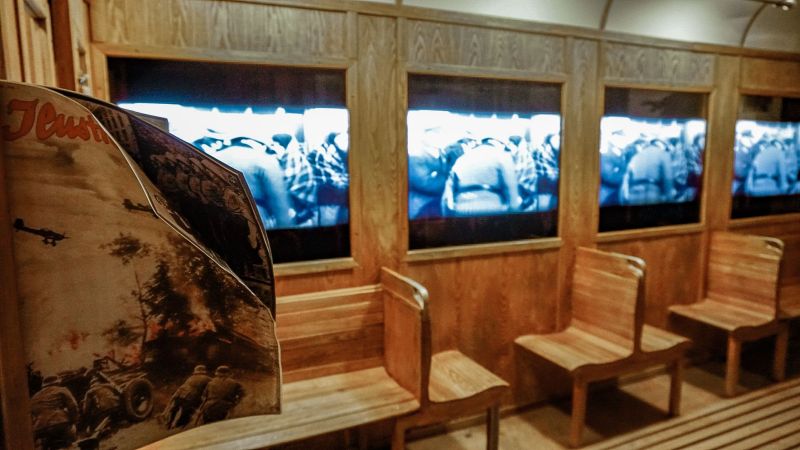 This is one of the most popular museums in the city. Why? Probably because it take its visitors on a wonderful journey. This is a journey through incredible story of a honorable man – Oskar Schindler. He was the one to save over 1000 Jews from concentration camps during occupation in Poland.  You'll discover his deeds through interactive exhibitions in the museum. Additionally, Schindler's Factory is a chance to discover Krakow from the past. Due to numerous original photos and some videos, one can travel back in time. Visitors can discover incredible stories of ghetto citizens as well as of some Nazi officers. Find out how the life in Jewish ghetto looked like and book one of the guided Schindler tours today!
---
---