Krakow Jewish quarter
It's probably the most characteristic area of the city. Once you go to Krakow Jewish Quarter,  you fall in love in its amazing atmosphere. Whether you want to relax and have a good time or see amazing historical monuments – it's worth to go there!
Table of contents:
History of Krakow Jewish District in a nutshell
Synagogues in Kazimierz Krakow
Eating and drinking in Kazimierz
Kazimierz Nightlife
Cultural Life in Jewish District
---
History of Krakow Jewish District in a nutshell
Kazimierz district used to was a separate city, founded in 1335 by king Kazimierz the Great. During that period, it was one of the most powerful and flourishing cities in Europe. That's why it attracted numerous migrating Jews, who quickly settled into the city.
Soon, there were new Jewish synagogues, schools, printing presses and  cemeteries, making the place the biggest Jewish center in the country.
Kazimierz city was  incorporated to Krakow only in 1800.
World War II was undoubtedly the biggest tragedy for Jews in Cracow. As occupation times came into the city, Germans dislodged most of the discriminated community.
Nevertheless, there were around 15 000 Jews who stayed in the city. Germans placed them in Krakow Jewish Ghetto, created in 1941. 
Nowadays, visitors can visit 2 originals fragments of Jewish ghetto wall. Additionally, in Schindler's Factory we can see how the ghetto and its settings looked like thorough its amazing multimedia exhibitions.
---
Synagogues in Kazimierz
First of all, this district is famous for its historic synagogues. Four of those are still active with regular holy masses. However, all of therm are open for tourists who willingly visit them everyday. They constitute incredible heritage of this still living culture in the city.
Old Synagogue:
The oldest temple in the area. Also, it's one of the most precious monuments of Jewish heritage in Europe. It is located at the end of the main and most popular street in the district – Szeroka street. Nowadays, it's a place of historical museum of the city, where one can learn amazing story of Jews population in Krakow.
Tempel Synagogue: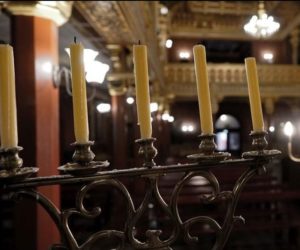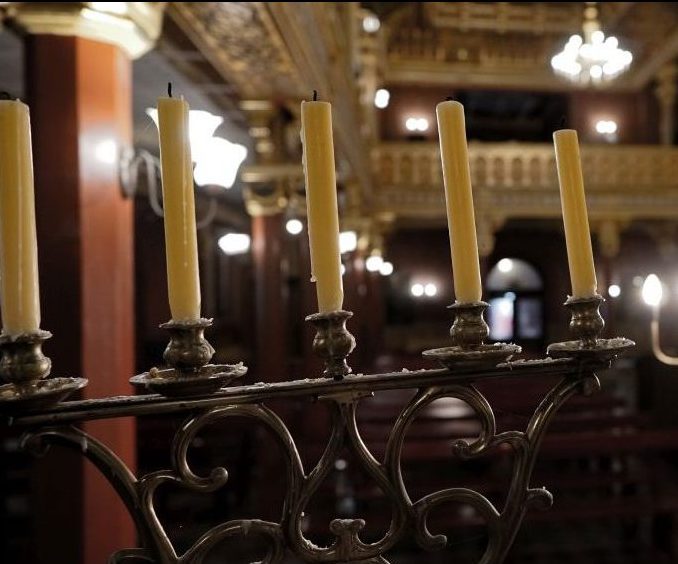 It's unusually beautiful building featuring impressive interior. As famous Jewish Culture Festival in Kraków begins, it becomes a place of numerous concerts and performances. One of its characteristic features are picturesque stained glass windows (43). It is located at Miodowa 24 street and it's still active but holy masses take place there once in a while. Additionally, right behind the building there is a Jewish community centre open in 2008.
Popper Synagogue: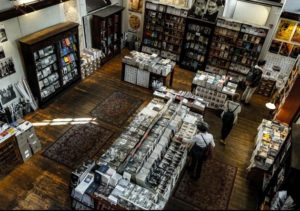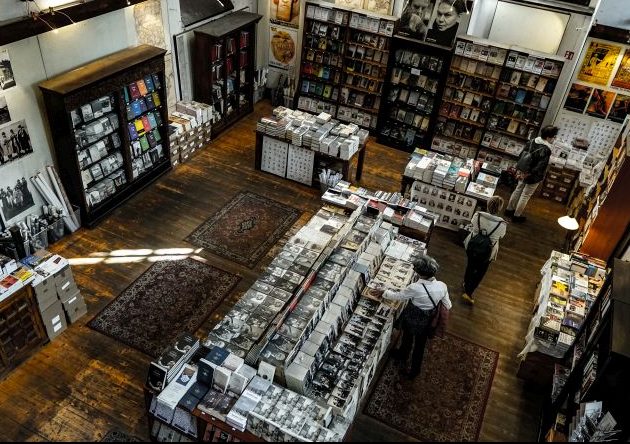 Popper Temple was built at the beginning of XVII century and its another one located at Szeroka street. It features baroque architecture. Nowadays it's a place of a library Austeria, where, beside books, one can buy music or original stationary.
Kupa Synagogue: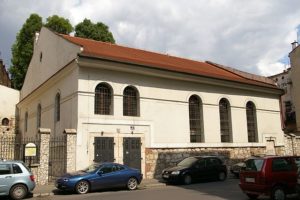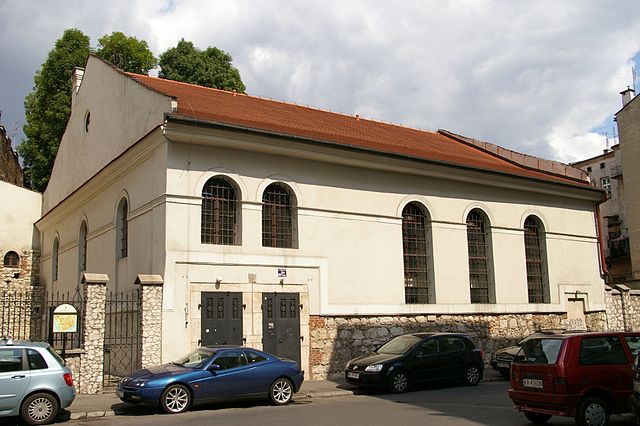 In fact, not many people know, but it also has two different names. One of it is "Hospital" due to the fact, that for centuries it was adjoined to a former hospital. On the other hand, it was a church for those poorest members of Jewish community so people called it "Poor". Nowadays, it serves as a centre of meetings, concerts, assembles and workshops.
Remuh Synagogue: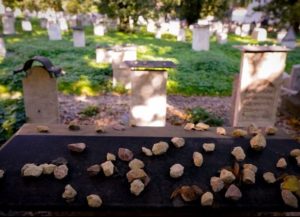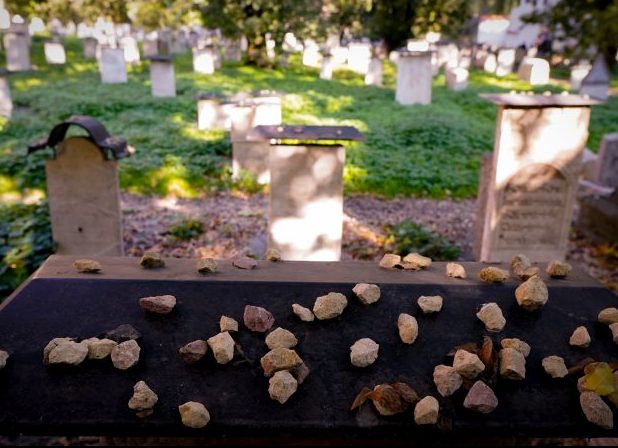 It's one of the active synagogues and the only one with regular acts of worship. Visiting Remuh temple, it's worth to see its close cemetery. Beside being priceless and unique example of Jewish architecture and fine art, it's simply beautiful and every tourist can confirm that.
High Synagogue: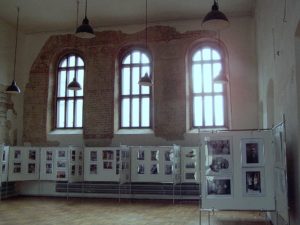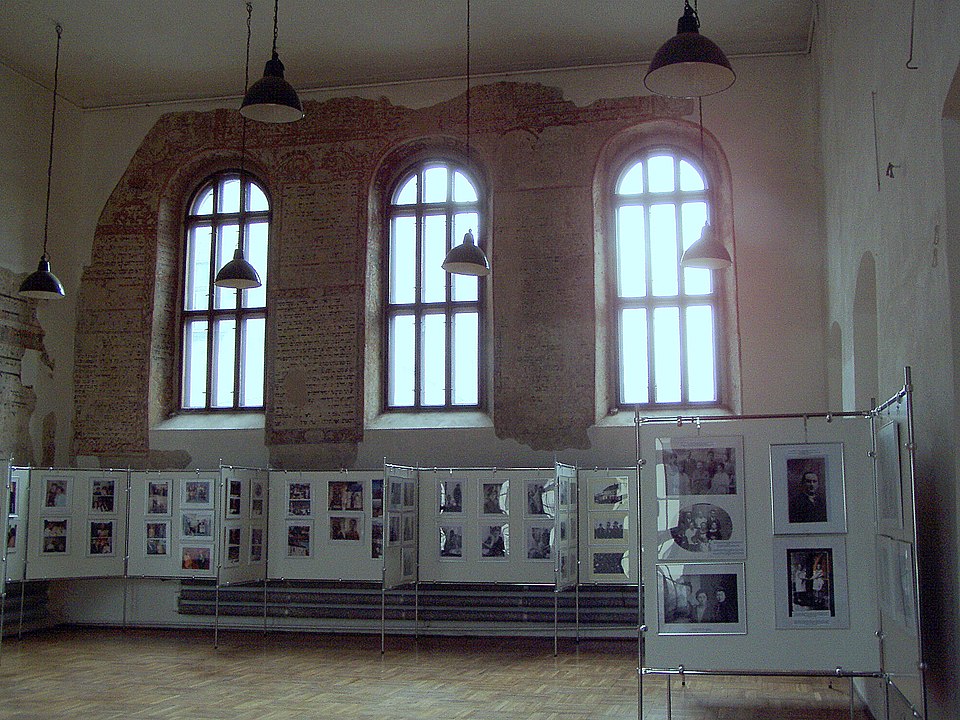 As you might guess, it's the highest synagogue among all. Additionally, its the only temple in Poland that is located upstairs. It was built in the middle of XVII century and quickly became very powerful gathering masses of faithfuls .
Izaak Synagogue: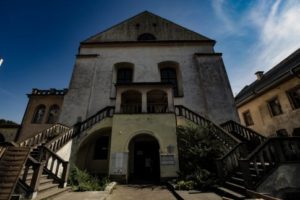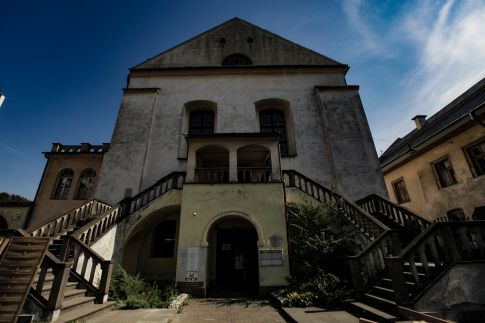 It remember big times, when it was regarded as the biggest and the richest synagogues in Poland. There are different legends about its founder (Izaak Jakubowicz). He was supposed to find a treasure and turn from a poor man into a nabob. Its interior is rather different with walls resembling a Catholic church.
---
Eating and drinking in Kazimierz
You don't need to search for a long time to find some good Jewish quarter Krakow restaurants. In fact, wandering among narrow streets you'll pass by numerous sites with finest culinary positions in menu. Starting from traditional cuisine, through best street food, ending up with a wide choice for vegetarians and vegans. In fact, it's not so easy to select the one bets for you, as each is exquisite.
Best Cafes in Kazimierz
Kazimierz is famous for numerous atmospheric cafes, where one can seat for hours. When you visit such place with friends to talk, with a laptop to work or with a book to relax, the time is no longer important. There are plenty of such spots where you can simply enjoy your stay in the city. In fact, it doesn't take long to find your perfect one and quickly become a regular customer.
Here are some most popular you should definitely see: Mleczarnia, Królicze oczy, Cheder Cafe, Mostowa cafe, Cafe młynek , Singer. 
Best Restaurants in Kazimierz
How about going to a Jewish quarter Krakow restaurant? An array of different meals from Jewish cuisine in menu and inimitable atmosphere inside – ask a local guide to show you such place! During the summertime, the whole district, especially Szeroka street, fills up with tables, sunshades, live music and amazing scents. Here are some best of the best of Jewish spots that will make your weekend in Krakow delicious:
Nova Resto Bar, Kolanko, Warsztat, Alchemia, Dawno temu na Kazimierzu, Rubinstein 
Delicious Street food in Kazimierz
Okrąglak (Plac Nowy) – it is the very centre of Kazimierz and its heart beat. This is a place of regular antique fair and, most of all, center of the finest street food in the city. Every day, it attracts crowds eager for trying the best zapiekanka in the world. There are plenty of tastes to chose, but you can also compose it by your own.  Beside several different spots with zapiekanki, it offers delicious ice cream, waffles and burgers as well. It's definitely an obligatory point to visit during your Kazimierz tour.
Food square – the first square in the city, that was entirely adapted for food trucks. The square is named after the huge mural in its settings depicting small boy with a plume.  What can you eat there? Anything you wish! Burgers, fries, ice cream, milkshakes, kebabs, vegan specialties and many more!
---
Kazimierz Nightlife
Kazimierz it's also a perfect place to experience best features of city's nightlife! If you're looking for the best all-night parties in town, visit Kazimierz after dark. There are over 300 spots in the district, where one can have fun, dancing or simply chatting and drinking with friends. Here are some crucial spots for Kazimierz Nightlife:
Stara Zajezdnia, Eszeweria Club , Piękny Pies, Pijalnia Wódki , Hevre , Alchemia, Hevre.
Of course, Kazimierz nightlife is specially vivid during the summertime. As Kazimierz is located nearby Vistula river, people simple love to spend long evenings in the area. However, December is also a good period to go there. One can seat in a bar or restaurant with hot beer/ mulled wine for hours.
---
Cultural life in Krakow Jewish Qyarter
JFK
JFK is the biggest festival of this type in the world. For the whole week, Kaziemierz turns into a real bustling city. It always attracts crowds of visitors from around the world, as well as finest artists and musicians. In fact, it's the most recognized festival in Cracow that gathers culture of different communities in one place.
Judaica foundation
It's the most important cultural center in the whole city concentrating its activity around polish Jews as well as the whole of their community in Poland. In addition, it gathers people from different fields of culture including music, film, design, aircraft, religion and many more.
Galicia Museum
The museum was created as a remembrance place for Holocaust victims. It connects Jewish history with modern and dynamic culture. Not only it propagates numerous cultural happenings, but also fights with common stereotypes. It also creates precise image of the history of Jewish history in the whole country, especially in Kazimierz Krakow. Additionally, museum regularly organizes exhibitions and educational events. They include lectures, workshops and numerous seminars.
---
Discover a story of Polish Jews in the city
If you would like to learn more about Kazimierz, book one of the city walking tours with a local guide speaking in English. He will share with you a comprehensive lesson about Kazimierz history, indigenous citizens, customs and many more. You can also discover Polish Jews history in former krakow ghetto during a tour to Schindler's factory – an original place of Schindler's list movie. It's a great memorial of Oskar Schindler who saved over 1000 Jews from death in Auschwitz concentration camp. The tour includes hotel pick-up, drop-off and local guide. What's more, you'll be able to choose your own path of walking tour.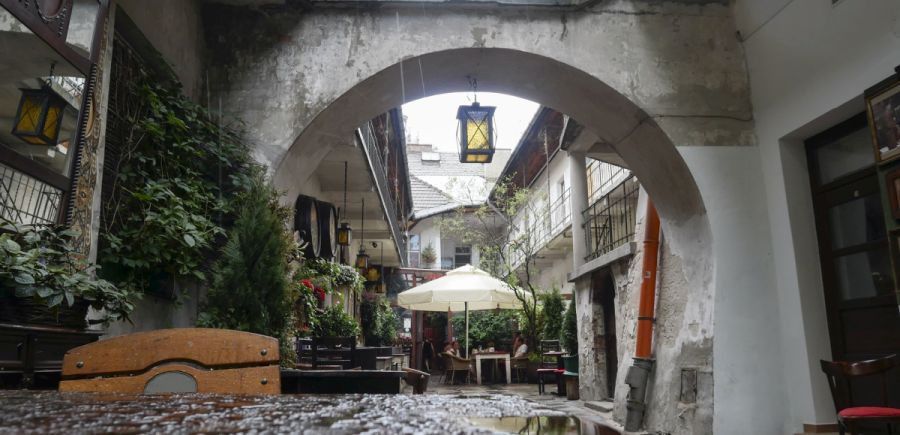 ---