Oskar Schindler – who was he?
How much do you know about Oskar's life? What happened to Oskar Schindler after the war? His story is truly remarkable and worth to familiarize with. In fact, many people don't know much more than the fact that he saved some Jews during WWII. Want to know something more? Come to Schindler museum Krakow!
Oskar Schindler was a German businessman born in 1908 in a wealthy merchant family. After German invasion on Poland, he became one of those businessmen seeking profits on new territories. Soon, he took over a factory that later became famous Oskar Schindler's enamel factory. He managed to employ 1300 Jews workers for slave labour. In the beginning, he was probably motivated only by financial profits . However, soon, he started to care for his Jewish workers for real. His main argument was that he needed qualified workers and if Germans would try to eliminate them, he would sue German authorities. In fact, Oskar was regarded by Nazi officers. In consequences, they agreed to his terms and left his Jewish workers in peace.
Soon, Germans launched Krakow ghetto liquidation taking all Jews to concentration camps. That's when he took his most honorable actions. Due to his negotiating skills and many bribes, he managed to move 1200 of his workers into a safe place. Today, thanks to Schindler museum Krakow attracts thousands of visitors willing to learn this fascinating story.
---
Oskar Schindler's enamel factory – What will you see?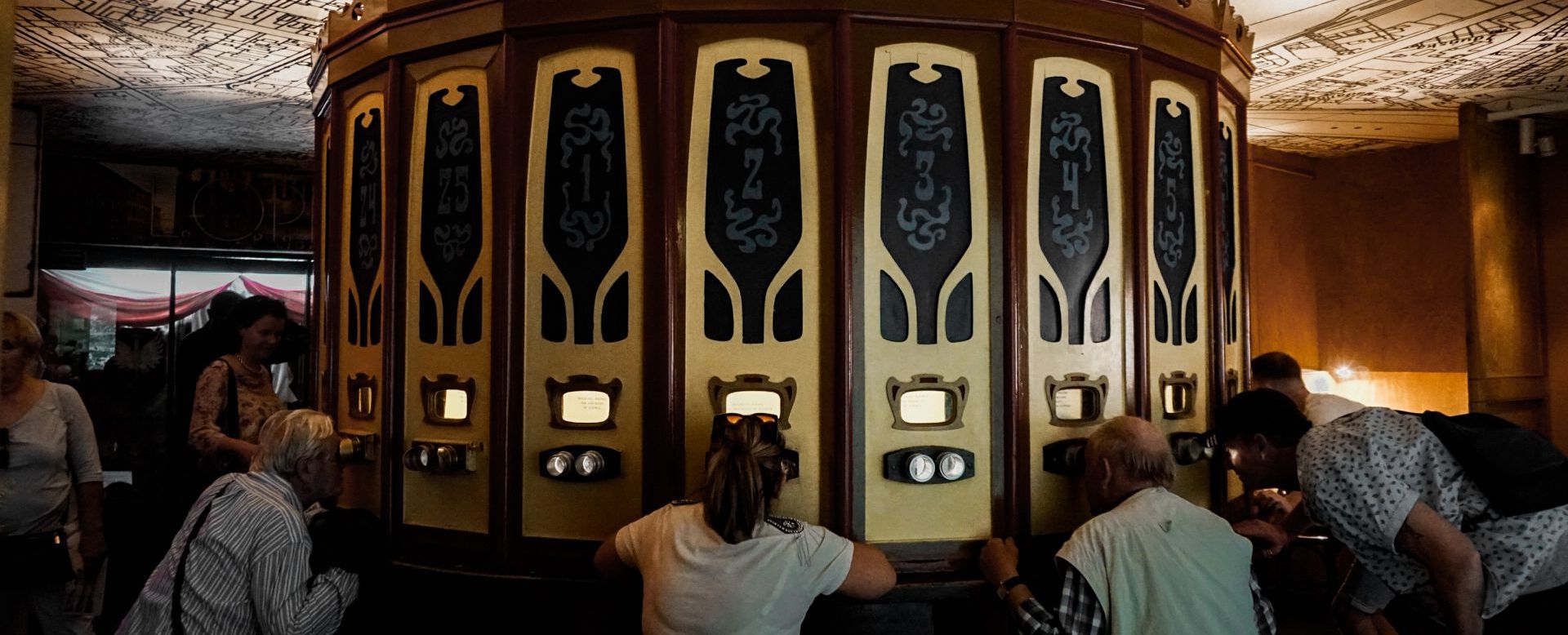 What's so interesting in Oskar Schindler's enamel factory? Why so many people come here everyday? First of all, this place features numerous amazing interactive exhibitions. Many visitors say that they felt as they went back in time inside the museum. Each room and corridor offers some interesting and enhancing exhibits. That's why it can be highly interesting for kids as well.  In fact, due to Schindlers factory Krakow became very popular place for history lovers. It's because Schindlers factory Krakow gives you a comprehensive history lesson. Oskar's life is not the only thing that you'll learn about. In fact, Museum tells a story of Krakow as it was during occupation times. Additionally, you'll familiarize with Krakow Jewish ghetto history.
During 3 hours of guided tour, visitors of Oskar Schindler's enamel factory will learn a lot of interesting historic facts. Due to immense knowledge of a private guide, the tour is 100 % satisfying for museum's visitors. And their number rises each year.
---
What happened to Oskar Schindler?
Everybody knows that Schindler saved over 1000 Jews so the survived WWII and Holocaust. However, not many realize what happened to Oskar Schindler after the war. In fact, his faith wasn't quite positive. After the war, he emigrated to Argentina, where he went bankrupt. Then, he came back to Germany and setting up some new businesses, all failed.
At that time, he was visiting Israel, where he was meeting with his former workers.
He died of liver failure in 1974. In line with his wish, he was buried at catholic cemetery on Mount Zion. Nowadays, his grave is regularly visited by families of Jews who were saved due to Oskar Schindler's enamel factory.
---
Schindlers Factory Krakow – Spielberg's movie set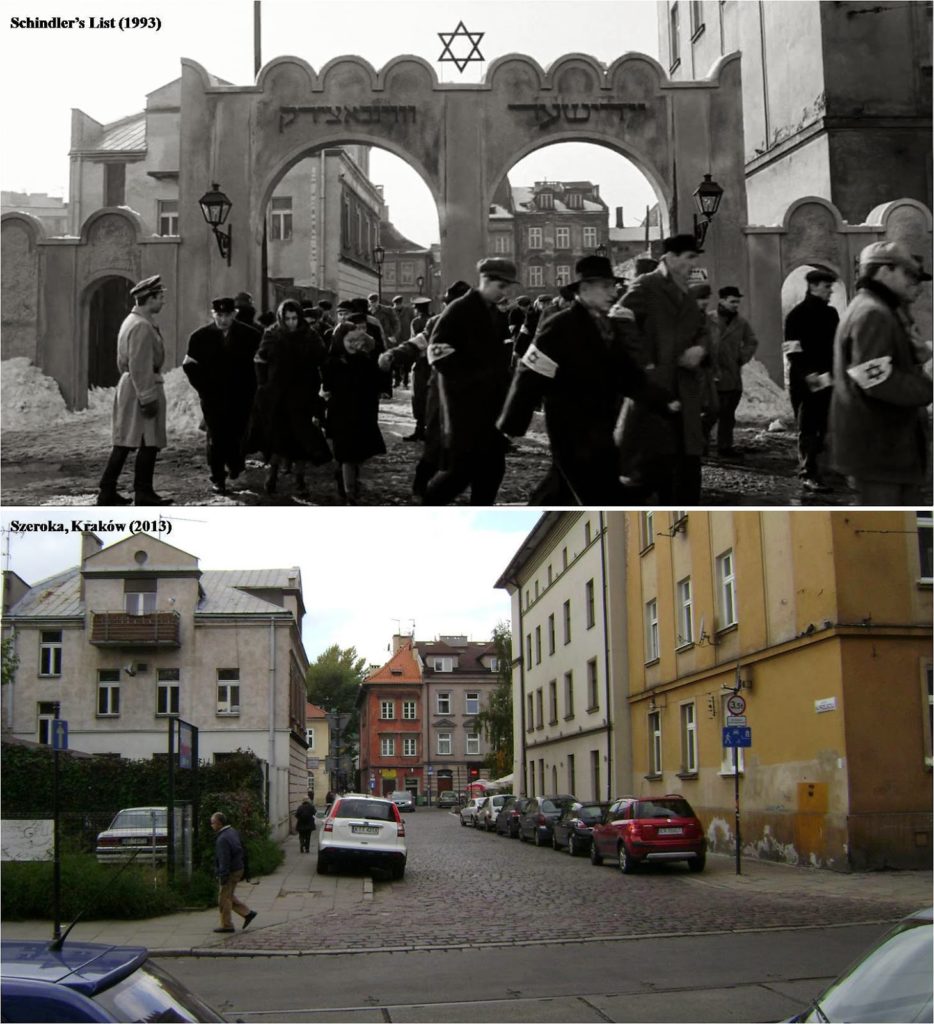 In fact, Oskar Schindler's enamel factory became much more popular after famous Spielberg's movie – "Schindler's List". It had been released in 1993 and since that time, more and more people started to familiarize with Oskar's story. It's an adaptation of Schindler's life set in WWII period in Poland. It features other important historical figures as well. It includes famous German officer Amon Göth, as well as Oskar's friends, family and workers. A figure that became very famous after the movie was so-called "girl in a red coat".
The movie was shot in different Krakow localisations. Some of them in original places, some in reconstructed buildings. Genius director managed to reconstruct Jewish ghetto located in Krakow Podgorze. Nowadays, there are even special Krakow tours covering all places that showed up in Schindler's List.   
Spielberg wanted to shot some scenes in the original Auschwitz-Birkenau camp. However, museum refused to allow the shooting. In consequence, crew built their own replica of famous "Arbeit mach frei" gate outside Auschwitz camp. Despite several serious protests, they managed to film all scenes they needed.
---
Schindler's Factory tickets
Schindlers factory Krakow is one of the most popular museums in Poland. That's why, sometimes you need to wait for a long time to get Schindler's factory tickets. To avoid such situations, you should simply book an organized tour to Schindler's factory Krakow.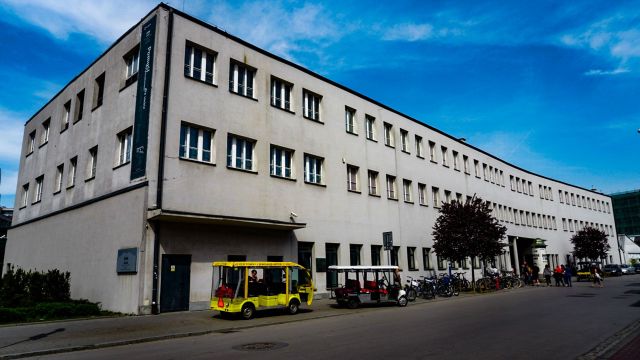 If you book our Schindler tour, we will provide you with all entrance passes. You'll receive Schindler's factory tickets just before entering the museum. We offer best prices and professional services including a private guide.
Our Schindler's Factory tickets prices are as follows:
17 € for Adults
14 € for Youth (5-17)
FREE for Children (0-4)
Additionally, we offer combined tour with two trips in one. First option is Auschwitz Birkenau & Schindler museum Krakow tour. It's a combination that will give you a comprehensive view on Jewish history in Southern Poland. Second option is Wieliczka Salt Mine & Schindler museum Krakow tour – an incredible heritage and historic lesson in one. These tour packages allow you to use your stay in Krakow at its maximum and to save the money.
Book a combined tour today and pay less for Schindler's factory tickets!
---