All photographers are delighted to discover Krakow's picturesque spots. Krakow pictures are winning over other polish cities' photos and it's not without a reason. This medieval city is full of mystery alleys, historical buildings, towers and terraces with panoramic views. Vistula River add even more charm to the city giving even more possibilities to photographers. Medieval churches, Second World War shelters, forest paths with little chapels, atmospheric alleys in Jewish Quarter, innovative and modern buildings, old tenement houses with graffiti – all of these can be found in here. No wonder why there are so many beautiful Krakow photos online. However, the trick is to make original Krakow images – do you have some already in your gallery?
Where to take Krakow photos? – amazing landscapes
1. Four Mounds
To see the best city skyline, just follow an obvious rule – the higher you go, the better view you get. Four Mounds, located in different parts of Krakow, are the best places to see city skyline. Krakus, Kościuszki, Piłsudski and Wanda Mounds will show you 4 beautiful panoramas  of the city. The highest one is Piłsudski Mound (also called Independence Mound) and is 35 meters high. However, other three are equally impressive. For sure, each one is something worth capturing on your Krakow pictures!
2. Zakrzówek Bay
Another spot, where one can find a spectacular view is Zakrzówek Bay. It's hard to believe that it lays inside the city. You can calm down and relax on the green spaces watching on the blue water or try snorkeling. How about trying taking Krakow images under water? During the World War II, Zakrzówek Bay was a limestone quarry, where Polish pope John Paul II was working for one year. In 1990 the quarry has been flooded and become a bay. Nowadays, it's one of the favorite places of Cracovians.
3. Botanic Garden
Botanic Garden is a perfect spot for taking beautiful Krakow photos as well. Located in the city centre, the park abounds in over 5000 genres of various plants including flowers, bushes, trees, also tropical. Don't wait and visit this colorful and scented place today! Keep in mind, you have to pay an additional fee for you camera. However, few PLN are definitely worth to spend and  take Krakow photos from Botanical Garden.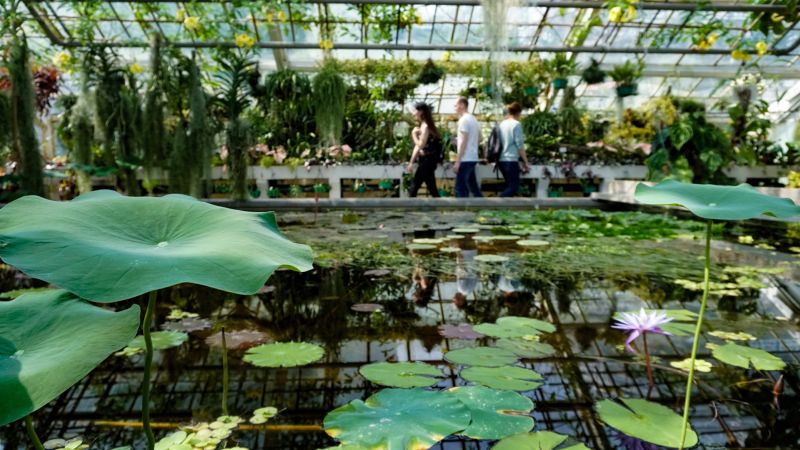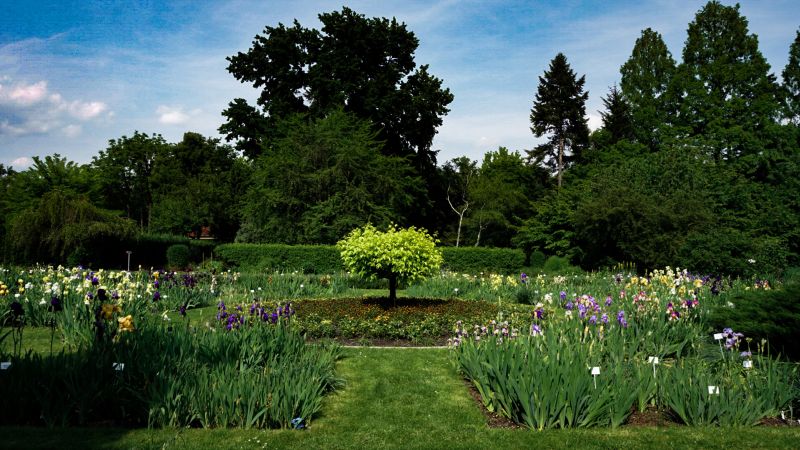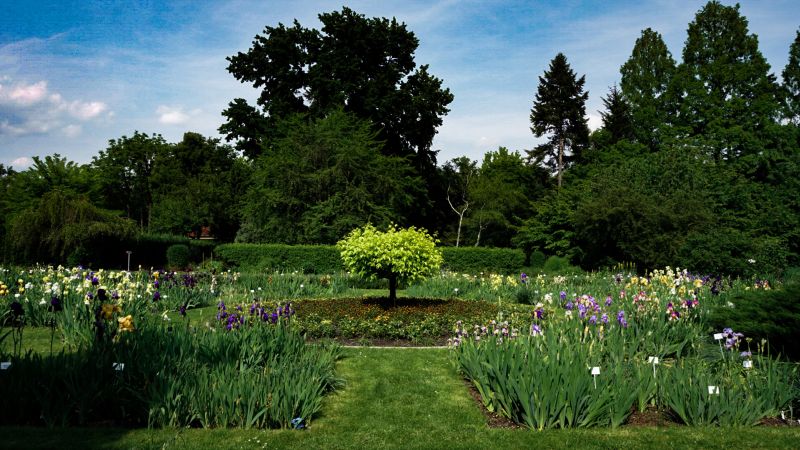 4. Nowa Huta Lagoon
This beautiful Lagoon is surrounded by Krakow pictures que park and together they constitute the biggest recreational and leisure resort in Nowa Huta. Beside lagoon's clear waters, the Lagoon offers charming lanes, basketball, beach volleyball and tennis courts, a playground or an artificial beach. All of this breaths life into the place and attracts people seeking for a relax surrounded by nature. Moreover, there's "a Fishing House", where you'll find amateurs, as well as professional fishermen. To sum up, there are plenty interesting objects and spots in Nowa Huta Lagoon to capture on your Krakow photos.
5. Vistula River banks
How to take Krakow photos – different perspective
There are millions of stock Krakow photos available online. Perfect shots, focus and colors on each. However, people start to be sick of this ideal view. The reason is simple – they're all the same. That's why it's better to seek for some new, innovative and surprising perspective. The same object can be captured in numerous different ways, just get carried away with your imagination!
If you decide to go on Krakow walking tour, you'll be able to photograph the city from many different angles.

When to take beautiful Krakow photos – choose your favorite season
People willingly visit Krakow throughout the whole year. In fact, no matter which season you chose to see the city. You can always take beautiful Krakow photos, as each period of the year has its one and only charm. Even exactly the same shot of the same monument will look like something totally different in December and June. Which months are your favorite ones to make a photo session in the city?
Summer Krakow images
Period of sun, water, warm nights, best festivals and best light is worth to perpetuate. Take you sunscreen, hat and camera and make best  Krakow images in summer!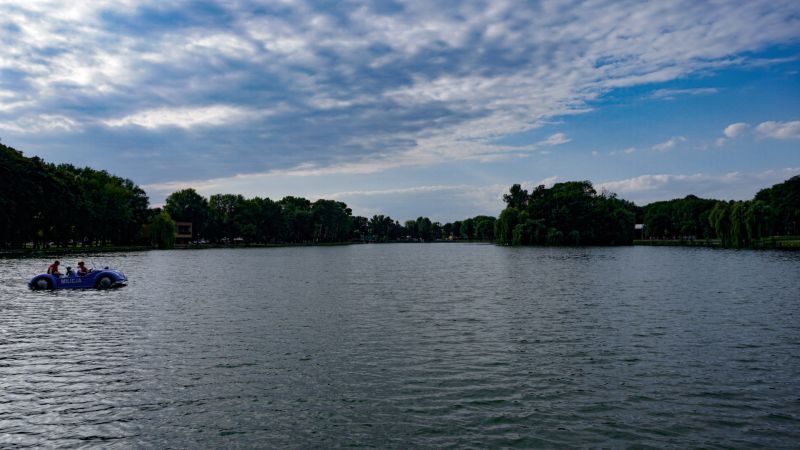 2. Autumn Krakow pictures
Probably most underestimated time of the year. In fact, Krakow images in autumn are extremely scenic with strongly colorful trees on every street.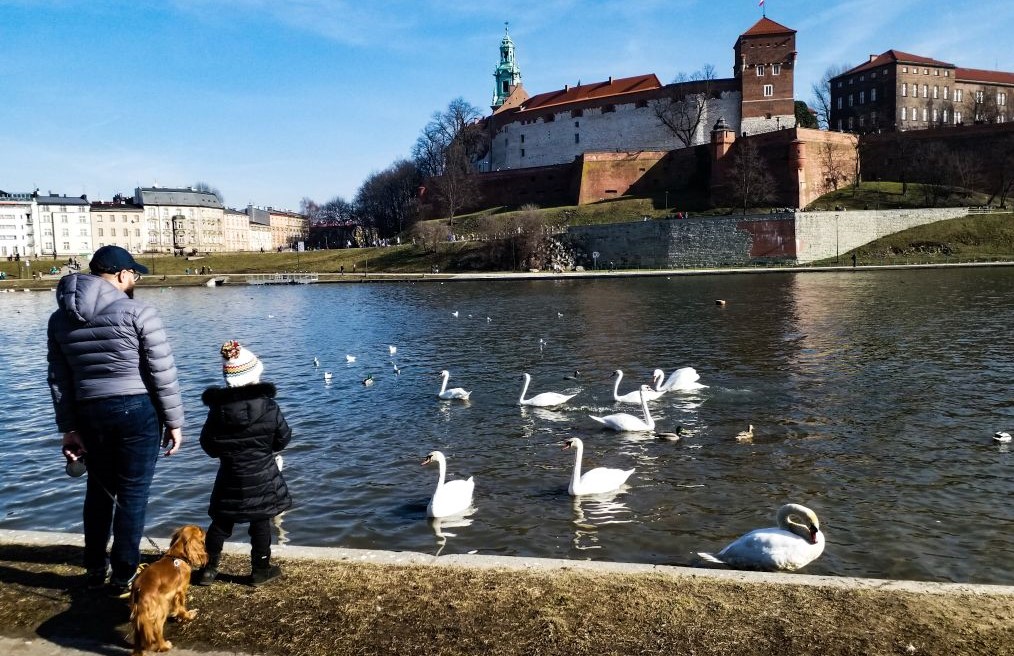 Winter in the city doesn't need to be gloomy! In fact, it's the best time to make  use  of  winter  sunlight for atmospheric  Krakow  pictures.
4. Spring Krakow pictures
Many treat Spring as the best time to visit European cities. Not too cold, not too hot – nothing left to perpetuate more beautiful Krakow images!