Are you planning to visit Krakow in 14.02? Would you like to find a place where you can take your second half on the Lovers Day? Don't worry, Krakow has many places ideal for a date. Actually you can connect dating with sightseeing. Doesn't it sound perfect?
Here you are. A few ideas where you can spend romantic date and explore the city, without loosing fortune.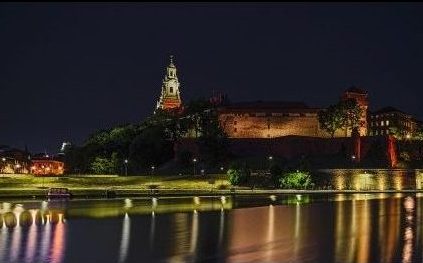 Botanic Garden– the oldest in Poland, full of beautiful plants. You can walk around colorful flowers and trees, which are uniqe! It's relaxing, the ticket is really cheap and it's an opportunity to see plants which do not grow in Polish climate. What is more, it's around 10 minutes from the city center! 
Romantic sightseeing Krakow
Wawel Castle is one of the most recognizable places in Krakow. You can visit there inter alia: Royal Private Apartments, Crown Treasury and Armory, Sandomierska Tower and Dragon's Den. Beautiful Cathedral has been a place of coronations and burials of the kings. Placed on Wawel hill, castle complex is also a perfect place to sit and admire Wisla's shore. You can also walk along the river, have a lunch on the boat or even swim to Tyniec, where you can find a lovely monastery.

Main Square– those who don't want to walk much will be happy to stay near the city center. Krakow has one of the biggest Market Squares in Europe. You will find there lovely old buildings like cloth hall- Sukiennice, Church Mariacki and Town Hall Tower. Those who would love to sit in cafe and watch people passing bay will find many charming places around the Main Square.

Sightseeing Krakow in horse carriage. It's one of Krakow attractions- vintage and ecological taxi, pulled by horses. You will just comfortably sit, and your vehicle takes you around city center. Think about this untypical transport in  Krakow and for sure you won't regret. 
It's just an example of many romantic ways a couple can spend this special time. Even if you stay late don't worry. It's easy to find public and private transport in Krakow. According to the schedule buses go every hour in all directions. So, are you ready for sightseeing Krakow with your beloved one?