Auschwitz former concentration camp in Polish Oświęcim is a must for every visitor in Poland, that's for sure. What is also clear is that history of that place needs to be known by the whole world. That's why the travelling Auschwitz exhibition has been created. It will visit 14 cities around the world: 7 in North America and 7 in Europe! It's a huge project as it has very important message to tell.
In fact, it doesn't matter how big is the distance between your country and Oswiecim. What happend there, concerns all human kind, with no exception. 
It's also a groundbreaking history lesson for young generation. Essentially for those, who do not have a possibility to travel to Poland.
Original objects of Holocaust from Auschwitz
Visitors will have an opportunity to see:
over 700 original objects,
400 photographs from over 20 institutions and museums around the world,
20 thematic galleries.
The rich collection of artifacts attracts, amazes, shocks and deeply touches its visitors. Exhibitions include personal items such as shoes, eyeglasses or suitcases (some of them still signed by original owners). Not only those of prisoners, but also of Nazi officers. Original family photographs, toys, diaries, musical instruments, memoirs, posters – you can find all of this in New York since today! It doesn't matter how far is your America is from Oświęcim All these objects constitute an important memorial of terrifying Holocaust.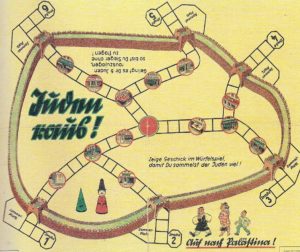 In fact, the exhibition is very comprehensive. It displays fragments of an original barrack for prisoners as well as "Juden raus" – history's most infamous board game.
There's even original German-made freight wagon. It was used for Jews deportation to the ghettos, extermination camps in occupied Poland and to the gas chambers.
VE Day
The importance of the exhibition in New York is stressed by the day of its opening. 8th of May is the anniversary of the official end of the World War II (known as VE Day). It's not only a celebration of Nazi Germany's surrender, but also commemoration of all Holocaust victims.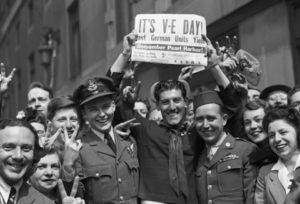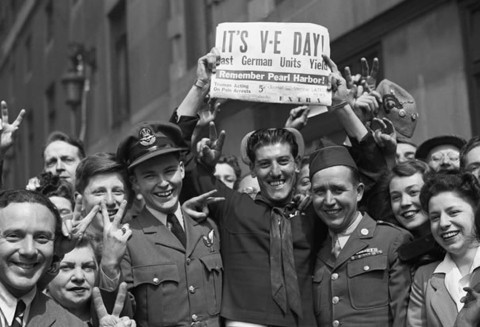 Additionally, it will host number of public and educational programs. They will feature world-famous experts on the Holocaust. That's why it's great opportunity for schools to organize valuable trips. 
North America is already the next stop for the exhibition, right after Spain. Its success at Madrid's Arte Canal Exhibition Centre resulted in the double extension! It has been visited by over 600 000 visitors. For this reason it became one of the most visited museums in Europe. Will Museum in New York owe a success to Auschwitz exhibition as well? Only time will tell!