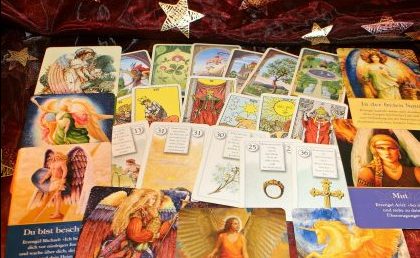 In the end of the month, when the days are short and cold one night is filled with magic of old, Slavic rituals. The name of this fete is  Andrzejki. It's  time of divination and magic! The night between 29/30 of November has been a time, when teenagers were participating in rituals. They were supposed to tell them whom they will marry, what will happen in their future. Nowadays it's a cheerful time, when both children and adults are having fun. Most popular divination are: throwing shoe, peeling an apple and pouring wax through the key. Those traditions lasted for many years, even if Christian religion didn't approve it. Girls were throwing a shoe behind their back. If it pointed the door it meant that we will leave the house soon ( marry someone).
The same situation with the peeling of the apple. After throwing it young people were checking the shape. They believed that it foreseen their future occupation. Most symbolic presage for this holiday is pouring the wax through the hole in a key. The wax was falling on the water and it's shape was also foreshadow of the future.
While children are still playing with the wax, adults are celebrating this night in clubs or gathering in houses. If you visit Krakow on this dates, you will also find interesting lectures of historians about this old holiday. Many places are organizing night divination and then party. Spend Andrzejki in one of Krakow clubs and you won't regret for sure!