If you like short getaways and are looking for an urban vibe with a balanced mix of culture, nightlife and charming surroundings, Krakow is the perfect example. Although some traces of the city's history are well-preserved here, the former capital of Poland is also the site of a thriving present. Visit the largest medieval market square in Europe, see the Wawel Royal Castle, taste the regional cuisine and have a great time at the organized events and attractions that the city offers to its tourists.
Interesting ideas for a short city break in Krakow in winter time
Did you know that the Krakow Christmas Market is one of the top ten Christmas markets in Europe? But this is not the only reason to go on a winter city break in Krakow. There are many reasons why Krakow should be your choice for your next winter getaway. Check out our list and see for yourself! Let yourself be enchanted by the nightlife, the culture of the local cafes, the beautiful greenery and the history that permeates the city.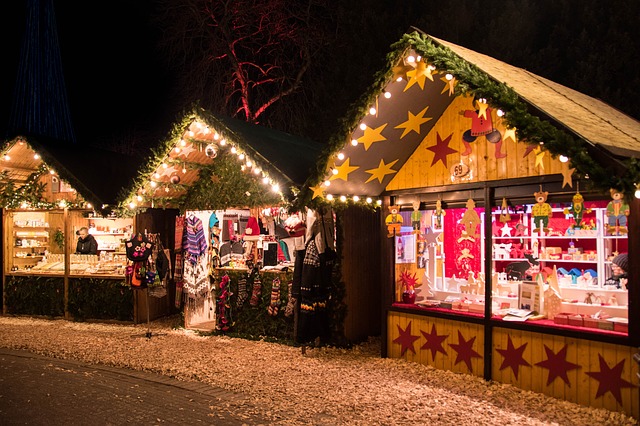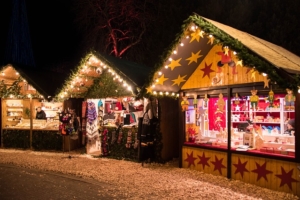 The charms of the Old Town
Krakow's Old Town is as iconic as the world famous movie "Titanic". You can watch it again and again. The capital of Malopolska is famous for its many distinctive features, including cobbled, Roman-like streets and Gothic architecture. It is a UNESCO World Heritage Site that offers its history, architecture, and lively daily scene.
Start your day exploring the old town at the largest market square in Europe. You can opt for a free walking tour or if you prefer freedom, you can plan your own tour. Visit the Cloth Hall – this Gothic and Renaissance style building is one of the city's most important sights and contains a wide variety of art from all over Poland. Inside you will find all kinds of regional products, souvenirs or handmade amber jewelry. In addition, in the basement of the Krakow plateau there is an unusual museum that will take you under the old city where you will discover archaeological finds, including old weapons and goods that have disappeared.
If you prefer exploring the cobblestones of Krakow's pubs and tasting delicious vodka or enjoying the artists' creations that Poland has to offer in art galleries, there are plenty of such places to choose from around the Main Square or in the nearby Planty Park.
Time for coffee and more…
When you feel like you're in Vienna, Paris or Brussels… No! It is Kraków that is the king of café culture. This city is home to many independent cafés and artisan roasters, all surrounded by the old town and historic squares. This is where you'll taste the best coffee, fruit teas, mulled wine or beer with Polish honey.
After a long day of walking and admiring the sites, give your legs a rest and enjoy an afternoon of people-watching, freshly brewed coffee and delicious homemade pastries. The eateries here are dedicated to providing the highest quality products and a wide range of offerings for those traveling through the city. You are sure to be delighted more than once with the best homemade pastries or artisan breads.
Once you've tired of all the sightseeing, sit down for a relaxing meal, sampling authentic Polish dishes such as pierogi and borscht. Get ready to visit a lively bar and head to a nightclub with your friends to dance the night away together.
Culture and Art
As you probably know, lovers of museums and art galleries cannot complain about boredom in Krakow. Not all of them will be as interesting for the youngest as for the more demanding ones. A great attraction for children will be an open museum of wax figures – Polonia Wax Museum. There are silhouettes of people connected with the history of our country, so it's a great opportunity to combine pleasure with learning. The National Museum, as well as MOCAK, will also delight you with their exhibitions all year round! If you like experiments or science, be sure to check out the Museum of Urban Engineering or WOMAI Krakow Science and Senses Centre.
A walk is always a good idea!
Winter weather and glistening snow make it impossible to resist the temptation to go outside. A walk in Krakow's famous Planty Park is a great solution. Not only for a romantic evening for two, but also for a crazy afternoon with kids, organizing a snowball fight. If the trees are then surrounded by snow, there is a unique atmosphere. And there are Christmas decorations everywhere! But not only there – there are plenty of places to walk in Cracow. We encourage you to take winter walks near the Vistula Boulevards, in the Polish Aviators Park, in Bednarski Park or in the already mentioned Jordan Park.
The Krakow Christmas Market
During the holiday season, Krakow turns into a winter wonderland. The city Christmas Market takes place on the market square, where you can spend the whole day browsing through regional exhibitions on stalls, enjoying hot food or a glass of cherry brandy or mulled wine.
You can also find Christmas gifts if you left it to the last minute or buy something special for yourself! After all that shopping, take a magical ride with the horses or listen to some carols. At this time of year, there are concerts all over the city, practically every day.
Not without reason, the Krakow Christmas Market is one of the most popular in Europe! One of the most famous and long-standing Christmas traditions from Krakow is the creation of "cribs". The aim of the contest is to preserve and develop the crib tradition of Krakow, whose result, crystallized over several dozen years – the Cracovian Christmas crib – has become a worldwide phenomenon of established international renown and popularity. The contest is of great importance for the promotion and popularisation of this unique product of intangible heritage. Every year Cracovians of all ages take part in the competition for the best cribs, and the best ones are then exhibited in Celestat from the beginning of December to the end of February. Visiting the nativity scene exhibition is a basic winter tradition of most Cracovian families, so don't miss it.