Rękawka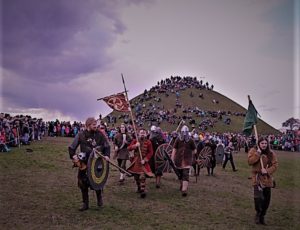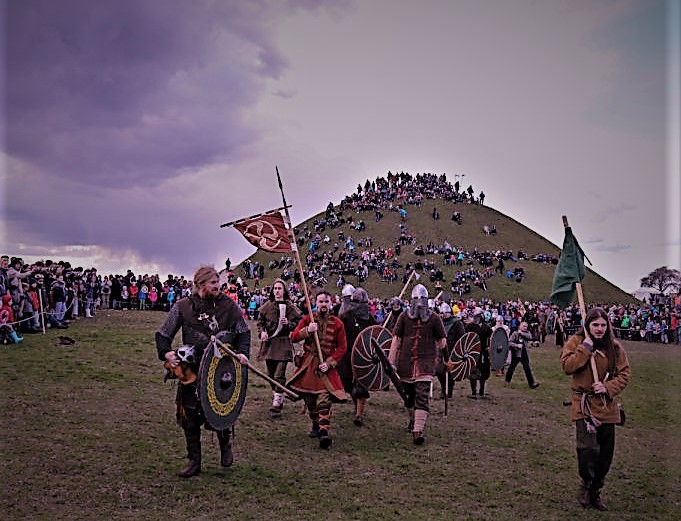 One day after Wet Monday, another exciting traditional event takes place in Krakow. Rękawka is an Easter tradition relating to a spring Slavic custom. This old Easter celebration in Krakow is absolutely spectacular. It takes place at picturesque Krak Mound where, according to a legend, founder of the city has been buried.
During Rękawka celebrations, groups of historical reconstructions and craftsmen from the whole South Poland come to the city. They all climb Krakow Mound to make a spectacular performances. Beside inflaming a holy fire, they will perform spectacular battles and traditional medieval crafts. Prepare for magnificent views and unforgettable history lessons.
Check out the schedule: 
11:30 am – c

limbing Krak Mound by the warriors

12:00 pm – ce

remony of inflaming a holy fire

12:30 pm – a

rmed warriors' run around the Mound
1:00 pm – p

resentation of the teams
1:40 pm – s

taging of "About a castle-town"
2:10 pm – co

ncert of medieval music
2:45 pm- a

n augury of well-being for Krakow castle-town
3:00 pm – sta

ging of "Healing the ill with various afflictions"
3:20 pm – st

aging of "Healing the madness"
4:00 pm – t

he clash of two armies: Vistula dwellers vs. invaders
5:10 pm – staging

 of "How can you gain good whether from the heavens?"

5:30 pm – c

oncert of Szelindek band – Medieval music
Krakow Easter Market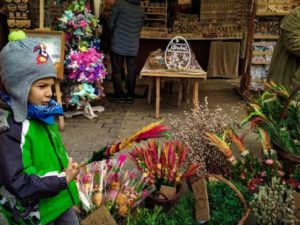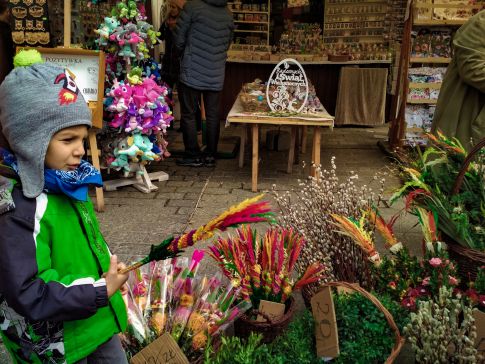 As this annual tradition begins, Krakow Main Square turns into a colorful, vibrant Easter fair for 12 days! Around 60 merchants will present their festival items including garlands, candles, hand-painted Easter eggs, Easter palms, sheepskin coats or woodwork. 
There will be also many stalls with delicious Polish traditional food including an array of grilled meats, various cheeses or Easter soups. All of the stalls will be open from 10:00 am till 9:00 pm.
12 April
4:00 pm – artistic performances
13 April
11:30 am – Song and Dance Ensemble "Krakowiacy"
12:00 pm – the Grand Opening of Krakow Easter Market
12:40 pm – tambourine band "FRONTmEni"
1:30 pm – dance theater "Children of Krakow"
2:00 pm – tambourine band "FRONTmEni"
14 April
10:00 am – Easter palms presentation and a contest
11:15 am – a parade starting from Barbacan
11:45 am – a blessing of palms in front of St Wojciech Xhurfh
1:30 pm –  palm contest results
15 – 18 April
Easter art workshops for children
20 April
10:00 am – Easter tables presentation
12:00 pm – Easter Baskets' blessing
22 April
Easter traditions and ceremonies
Misteria Paschalia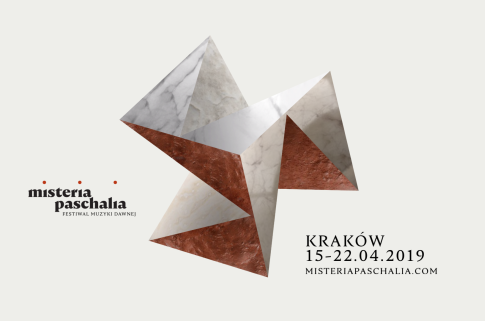 It's one of the most important festivals of early music – not only in Poland, but in the world. It owes it's prestige to the unique programme that includes world premieres or rarely performed compositions. From its beginning (2004), the festival combines music of the Middle Ages, the Renaissance, Baroque and early Classical period. At the same time, all performances refer to Holy Week and Easter.This year's edition will be devoted to cultural field of Italy.
What's more, Misteria Paschalia attracts with unique concert venues. Beside marvellous interiors of Krakow churches and Penderecki Hall, the performances take place inside St. Kinga's Chapel in Wieliczka Salt Mine.
Program:
21 March 2019
6:00 pm –  Misteria Paschalia Prologo – Primavera

8:30 pm –

Misteria Paschalia Prologo – Fulget Crucis Mysterium
15 April 2019
7:00 pm –

Gaetano Veneziano – Passio Domini Nostri Jesu Christi Secundum Johannem

10:00 pm – O dolce amor Yesu – medieval laude
16 April 2019
7:00 pm – Arias and Ouvertures from Metastasio's Passione di Cristo

10:00 pm – Alfabeto falso
17 April 2019
7:00 pm – In monte Oliveti

10:00 pm – Giaches de Wert – Passione secondo San Marco
18 April 2019
19 April 2019
20 April 2019
8:00 pm –

Lu Cuntu de la Passiuni
22 April 2019
Emaus/Wet Monday
If you would like to sty dry on 22 April you'd better keep your eyes open as it's Wet Monday! This old tradition is  beloved not only by children. On this day, each adult can feel as carelessly as a child and arm up oneself with a water guns.
However, Wet Monday in Krakow is not only a water battle. It's also one of the oldest and most colorful Easter tradition in Poland, called Emaus. Plenty of various stalls offer sweets, toys and balloons. You can also find there traditional figurines of Jews or 'emaus life trees' that are the symbols of upcoming spring.