Jewish Culture Festival  2019
The main motive of this year's edition was a tent. It's connected with the travel of Israelites to their Promised Land. Their homes for forty years were tents, that became symbols of their survival. That's why Tent of Meetings – a place of lecturers, workshops and meetings had been set in Kazimierz district this year. Janusz Makuch – festival director,  has emphasized that we should find out how to save our identity. This question is associated with the land, that can be easily taken from us at any time. Would you be strong enough to survive without your country?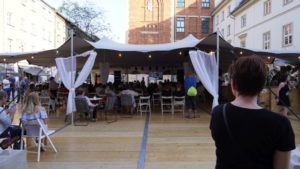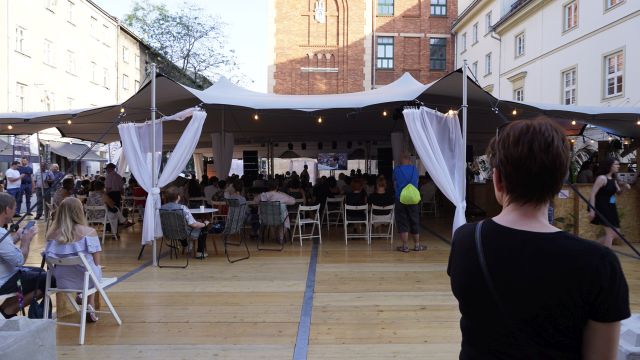 However, the festival is inseparably connected with the power of music. It's always various, surprising and rich – the same as contemporary Jewish culture. A big scene right in the center of Kazimierz hosted the best Jewish artists from around the world. 
Additionally, participants could find numerous spots with lectures, workshops or exhibitions all around the district. Free guided tours, Jewish ceremonies, holidays and cuisine – all of this was available for everyone who desired to discover fascinating Jewish culture. 
Shalom on Szeroka Street 
Each year's edition features Shalom on Szeroka Street. "Szeroka" literally means "wide" and in fact it looks more like a square than a street. It's the main spot in Kazimierz district – its center and a place that always gathers crowds. Probably it's because one can find the most significant Jewish restaurants or cafes in the city. In addition, it's a place of one of the biggest Synagogues in Poland – the Old Synagogue. Nowadays it's a museum rich with Jewish historical and cultural monuments open for visitors. Shalom on Szeroka Street is a grand final of the Festival and its summary. Dancing crowds gather around the big scene and enjoy the bets Jewish music.  Additionally, there is always some delicious traditional food from Jewish cuisine. 
Jewish Kazimierz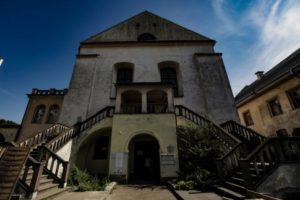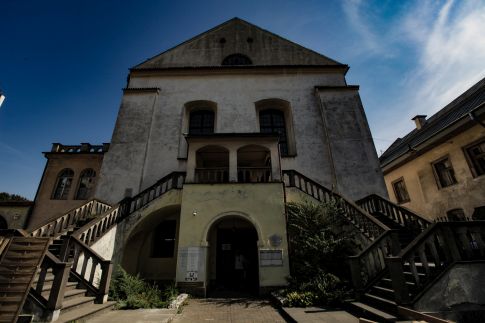 Kazimierz district in Krakow is on of the most characteristic areas in the city. Not only because of its traditional atmosphere, but also for being a culture center. Additionally, the district is famous for being the best place to party all night long! However, Kazimierz has been always connected with Jewish culture. In fact, once it was a separate city, inhabited mostly by Jews. It was set in 1335 and only in 1800 Kazimierz has been incorporated by Krakow. Nowadays, we can visit 9 beautiful Jewish synagogues placed in different parts of Kazimierz.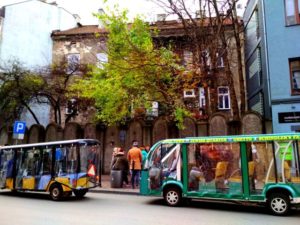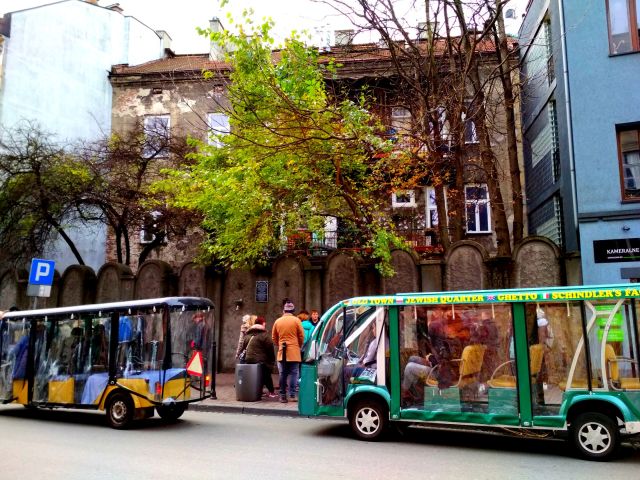 Times of WWII has severely marked the city. One of the most significant memorials after the World War II in Kazimierz is Krakow Jewish ghetto. Although there are only two fragments of original ghetto wall in the city today, they still can tell you much of the story. They are  extremely important commemorations of Holocaust victims of the WWII. Numerous local guides in Krakow will tell you fascinating story about ghetto times, its inhabitants, development and liquidation.