Summertime sadness? Not in the royal city. Annual festivals in Krakow delight public more and more every year. Let's check which attractions can we find in sunny September. Since it's holidays time, cultural events are flourishing in here! Firstly…
Coke Live Music Festival 18/19.08. 2017
International bands are presenting their music on three stages. It's mainly pop, hip-hop, rock and electronic music. Festival takes place in the Airport in the Polish Aviation Museum. If you want to see Ellie Goulding, alt-J and other stars, don't miss that! It's one of the biggest modern music concerts in this region.
More amazing festivals in Krakow…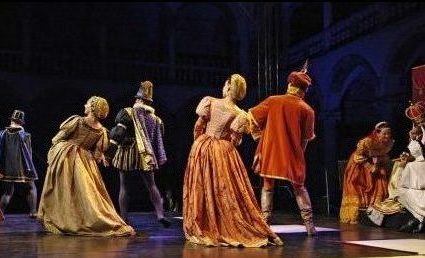 Secondly…
Court Dance Festival Cracovia Danza 4-9.08. 2017
Festival lasts one week, and takes place in Renaissance Villa Decius. It's not just passive watching performances. During festival one may also participate in court dance workshops. They will be  conducted by top specialists. What is more there will be thematic exhibitions, lectures, concerts and presentations.
Court dance, theater and music are presented in historic areas of the city. It's wonderful idea for tourists and lovers of court culture.  What is more, the entrance for the performances is free of charge. Because of that expect crowds and better come earlier!
Thirdly…
Music in Old Cracow 15-31.08.2017
It's one of the oldest Polish festivals. Next to outstanding composers appear new rising stars.  The program of the festival includes wide range of music. From the oldest to contemporary. Placing concerts in various historical venues, allows us to see the most beautiful places in Cracow. And everything happens while amazing music is playing. Doesn't it sound encouraging?
Krakow public transport- arriving to the place of festival
How to get there? Firstly, to reach Polish Aviation Museum you can use Krakow public transport. Take a tram number 4, 10 or 52, the stop is called AWF. Another option ids finding taxi in Krakow. Check Icar company, it's the cheapest option. Here is the number 12 254 55 25.
To visit Villa Decius try bus number 152. The stop is called Sielanka. Price of ticket in Krakow public transport is around 1 euro. Night buses run every hour, so don't be afraid. Luckily, many events take place in the city center.  It makes it much easier to come back in the night. So, probably you already have your favorite festivals in Krakow?