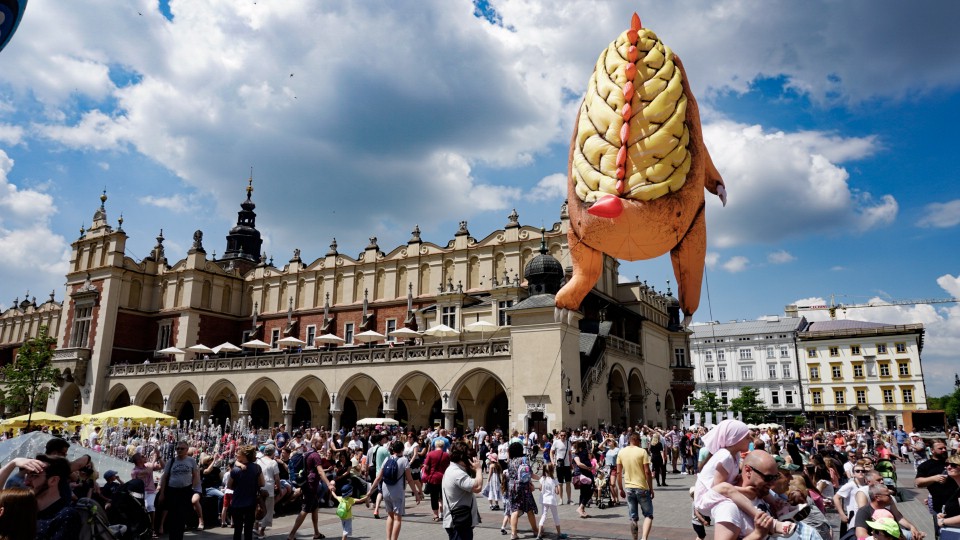 This specific creature owes its popularity in the city to the famous Krakow legend. The story about dragon  has been present among citizens for hundreds years and is still being handed from generation to generation. Despite the legend presents dragon as city's harasser, today everybody loves him! His statue proudly stands at the foot of the Wawel Castle and is always at the spotlight.  
Don't miss the event, during which Cracovians will celebrate his presence in the city!
Dragon's Parade will take place on 1st and 2nd June in Krakow Main Square and on the Vistula Boulevards.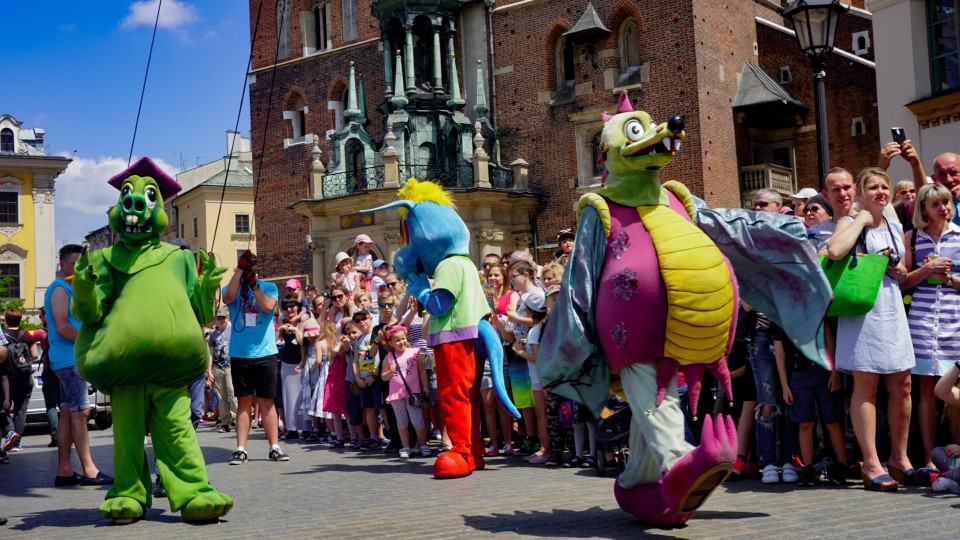 Dragon's Family Picnic, Vistula Boulevard (by the Dragon's Den)
1 June, 10:00 am – 9:30 pm
2 June, 10:00 am – 7:00 pm
Take your family or friends and enjoy this special event at picturesque Vistula Boulevard. There will be many competitions, performances, fun and games. Children, adults and elders are welcome to participate!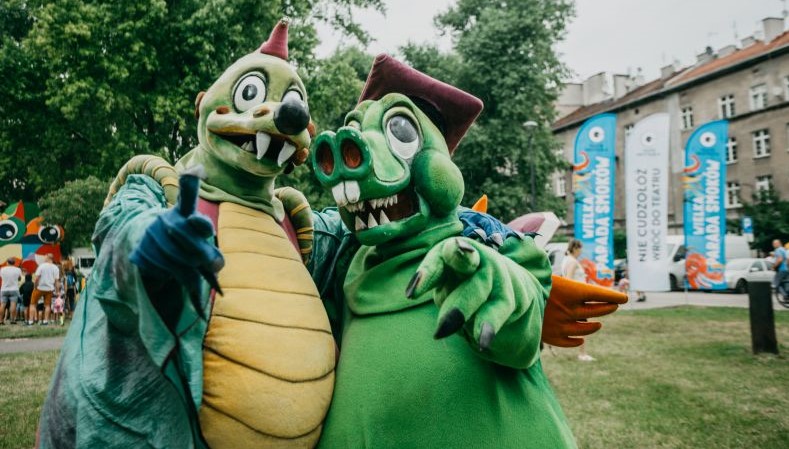 The Grand Parade, Vistula River by the Wawel Castle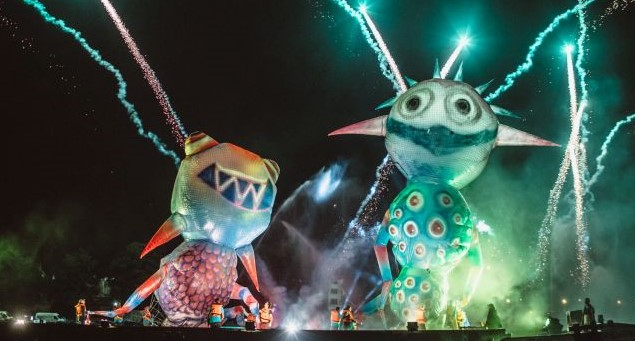 Grand Show on the Vistula River is something really worth to see. This spectacular performance will be done by the use of pyrotechnical effect, light, water curtains and sound. However, most important elements of the show will be the gigantic dragons – up to 25 m long and 15 m high! Animated by actors form Groteska Theater, various creatures will fly and swim in Vistula river! This year's inspiration for dragons projects is novel of Verne – "Around the World in Eighty Days".
Dragon's Parade!
2 June, 12:15 pm – 15:00 pm
Route: Planty Park (Gertrudy street) – Grodzka street – Main Square
Second day of the celebration is equally spectacular. More than 1000 children from around the country will present their self-prepared dragons in a big parade! The colorful procession will start from Grodzka Street and proceed to the Main Square where big competition will take place. The most creative dragon will be chosen and rewarded. There will be an orchestra, numerous dancers and jugglers and crowds of jolly citizens. You have to be there as well!