Where to stop for a coffee or take it with you?
Fika Cafe – the name of this place, in Swedish, means a short break for a good coffee and cake, thanks to which we can chat with friends and rest for a moment from everyday matters. The idea of Krakow's Fika is similar, as you will find there high-quality coffee and several kinds of sweets. "Under espresso" they use beans from Good Coffee Roastery there and for pour-overs they change the beans every three weeks, at the same time checking the possibilities of different roasters.
Café Karma – Krupnicza Street café means delicious coffee and delicious food. Cakes, gluten-free and vegan products, tarts, soups and main courses, all prepared on-site. The lunch menu changes daily, depending on the availability of local produce. 
Galeria Tortów Artystycznych – a fairly new place in Zabłocie, Krakow, is not only a store with the best cakes in the city, but also with excellent coffee from Hard Beans, which they can brew here.
Wesoła Cafe – when you need coffee! Drip? Chemex? Cappuccino with light foam? Or maybe just a strong, good espresso – no matter what you choose, it will always be perfect. A variety of breakfasts, including vegetarian, vegan and gluten-free options – on weekends you can enjoy them until the evening, sipping wine or beer.
Urban Coffee – is a place on the map of Krakw for coffee lovers, but not only. The place was created for those who are in a hurry and dream of a delicious takeaway coffee, as well as for those who want to enjoy the taste of coffee in a nice atmosphere. Soon they plan to expand their offer, which will be supplemented with tasty bites perfectly complementing the coffee-drinking ritual at any time. 
Chałka Bar – together with "Piekarnia Mojego Taty" and "Kelleran Coffee Roastery" creates one, homely place where you can eat challah straight from the oven and drink freshly roasted coffee, but also for bigger hunger will be satisfied there. Enjoy real homemade sour soup or stuffed cabbage rolls, just like mom. 
Winkiel – is a place with specialty coffee, among others from Coffee Proficiency. In addition to coffee, you'll also find pastries made by the cafe, which you could previously try at Mojito Cafe and Coffee Proficiency. Also on the menu are alternatively brewed coffees from various specialty roasters and an expansion of the food menu. Extensive breakfast offerings as well as vegan, gluten-free and sugar-free items.
Bonjour Cava – coffee, prepared by trained baristas, roasted by Krakow's roasters! It affects our well-being and enhances good mood and appetite! There is nothing better for appetite than tarts and cakes baked according to unique, French recipes using only natural and real ingredients.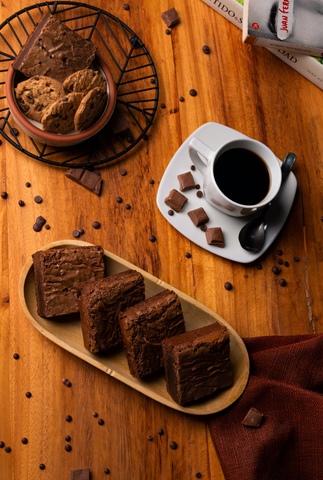 Crispy crust, real sourdough and not-so-obvious additions…so where to get real bread?
Handelek – is a place on the gastronomic map of Krakow which brings back the pre-war Krakow tradition of breakfast bars and the true local tastes of Krakow. The concept combines a rich offer of breakfasts and snacks on plates with an artisan bakery. It mainly features sandwiches with homemade spreads, scrambled eggs made from country eggs, artisan sourdough bread, as well as a selection of wines and their own Okowita made with stale bread.
The Mill – an artisan bakery at 28 Stachiewicza Street. Here you can buy wheat bread, rye bread, spelled bread, Lithuanian bread, baguette bread, bread with cheddar and jalapeno, and many other curiosities, such as bread with miso paste and black sesame, bread with tomato and bear garlic, and even bread with roasted onions. The creator of this bakery gained his experience in Pochlebnie.
Zmączeni – a bakery with a real wow effect. Zmączeni offers excellent wheat and rye breads, and the shelves are stocked daily with richly stuffed croissants. The bakery also has an entire rack of Italian products, including pastas, cheeses, and cured meats. Grab some freshly squeezed fruit juices for the road here, and for a long, lazy morning, enjoy some delicious breakfasts.
Freshly baked bakery – Cistercian Street. The family-owned Artisan Bakery offers sourdough breads with toppings (cereals, cereals, nuts and grains), cinnamon, cardamom and yeast breads with seasonal fruit. On top of that, there are masterful croissants, danishes and other French wonders for which you'll be queuing up. Additionally, you can enjoy aromatic drip coffee to take away.
Leaven – a place smelling of bread and plant-based food. All pieces of bread there are baked on carefully cultivated sourdough. The interesting offer includes traditional rye bread, wheat loaves baked in the French style, as well as bread made of flour from forgotten grains. The deep flavor of the bread is often enhanced with real seeds, nuts and herbs. However, leavening is not just about bread. They also prepare a variety of side dishes, pastes, nut butter and granola. Of course, they care about the quality of the products, from reliable, local sources.
Breaking Bread is a mini bakery located at 4 Stachowskiego Street in the vicinity of the Kazimierz Gallery, where all lovers of good bread, natural products, and cuisine straight from the heart will find something for themselves. The bakery offers not only sourdough breads, but also sandwiches to go with high-quality products, aromatic coffee from carefully selected beans by Krakow's BeMyBean roaster, and craft products from Polish farmers.