Good Lood
Started as a small food start up and became well-prospering large company. There are already 19 spots around Krakow and probably, there will be many more. Famous for 4 permanent flavors: caramel with pink Himalayan salt, dark chocolate, polish strawberry and local diary ice cream. Beside that, Good Lood introduces new, unusual tastes every day.
Basztowa 10                                         

Walerego Eljasza Radzikowskiego 79

Pawia 30                                               

Józefa Strusia 6

Plac Wolnica 11                                   

Bonarka City Center

Plac Nowy 4a                                       

Józefa Montwiłła-Mireckiego

Nadwiślańska 11                                 

Gen. Augusta Fieldorfa-Nila 11

Józefa Rostafińskiego 6

Konrada Wallenroda 18

Zygmunta Miłkowskiego 21

Drukarska 18/2a
2. Tiffany – Persian ice cream
A tiny shop at Szczepański square which turned out to be an absolute hit in the city! It's the only spot in Krakow, where one can buy original Persian ice cream including flavors such Persian rose, Persian saffron and baklava. Every flavor means 100 % of natural taste with no additional sugar.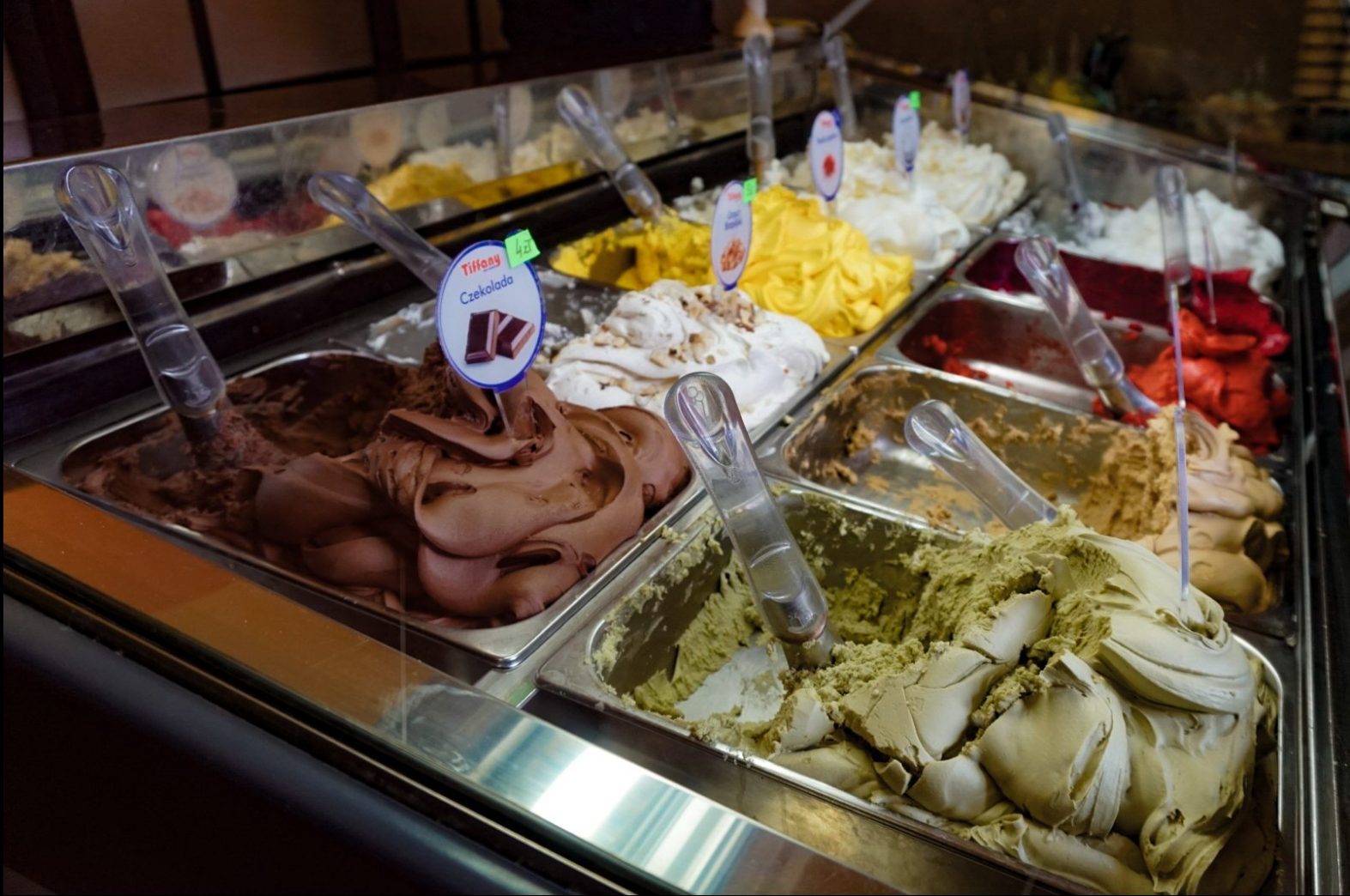 3. Nakielny 
Basztowa 15

Szewska 26

Podgórska 36
Although its mainly a patisserie and cafe, Nakielny has delicious ice cream as well. After one scoop (big portion!) you'll be in seventh heaven. Red Velvet, Salty Pistachio or maybe Black Coconut?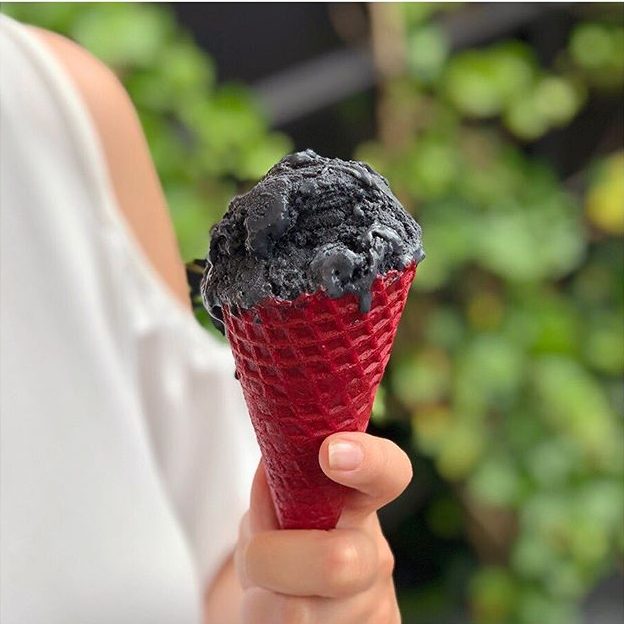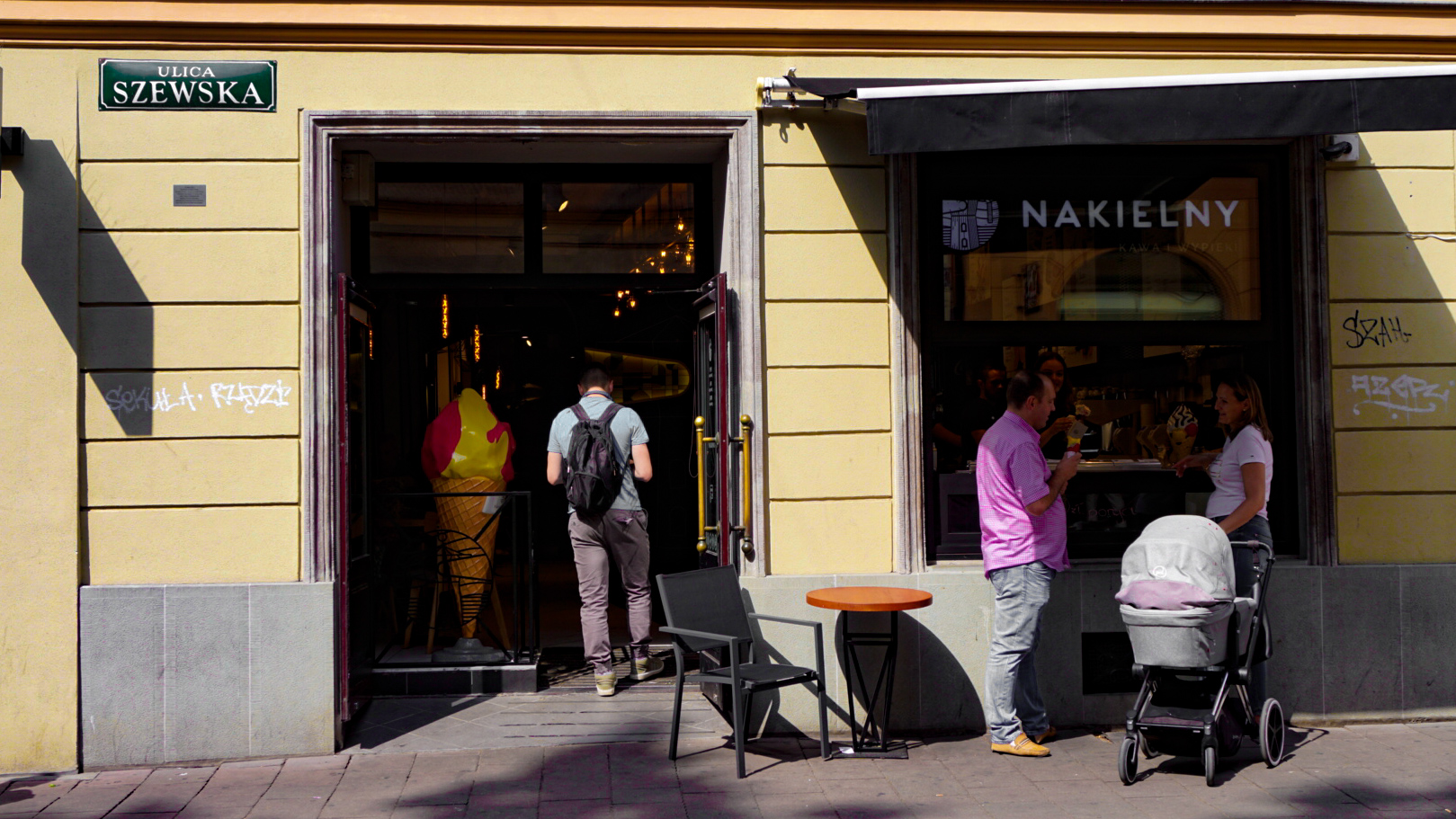 4. Starowiślna 
It's not so easy to get the ice creams from Starowiślna street. Regarded by many as a spot with the best ice cream in the city, it's always full of clients. Sometimes the cue is endless! It's due to their amazing taste, one of its kind. Usually they have basic flavors (chocolate, vanilla, dried or fresh fruit) but each having 300 % of taste.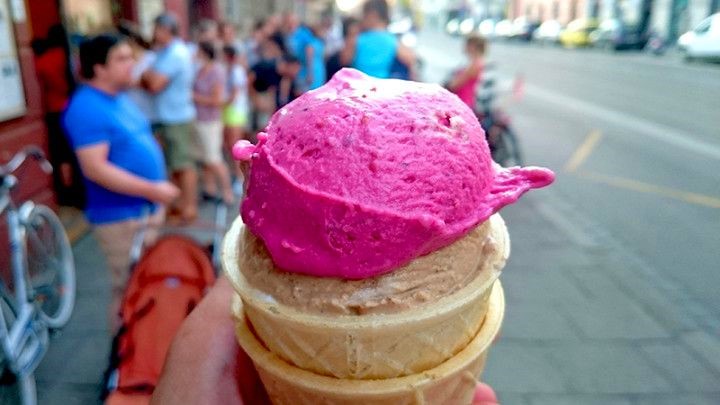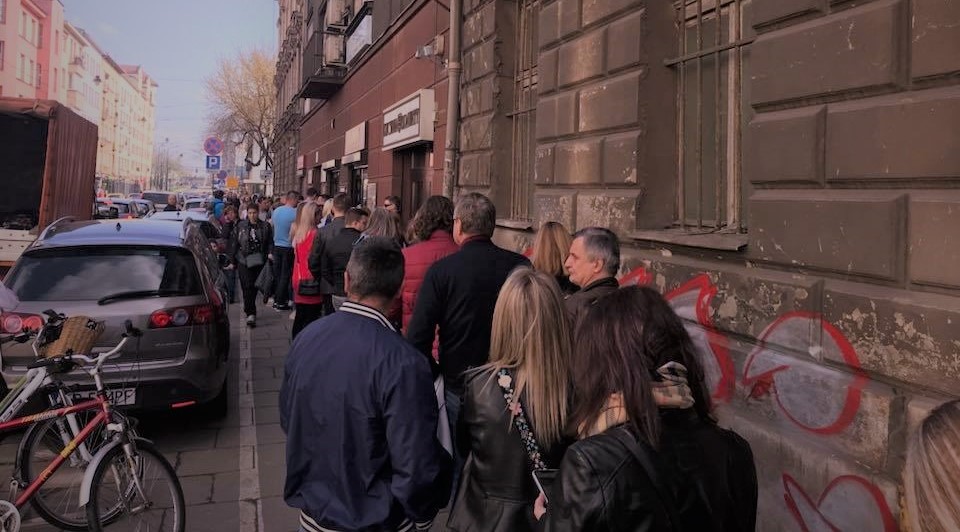 5. Sweet Wentzl 
The place is famous for  having very long history. It was set up as far back as in 1792! First of all, its famous for its cakes and coffees, but their ice cream are equally delicious. There are plenty of natural flavors, including vegan ice creams and refreshing sorbets. Additionally, An array of natural flavors can be combined into fancy ice cream sundaes. 
6. Donizetti
Only natural ingredients, no artificial flavors, no densifiers, no margarine, no palm oil. Beside traditional tastes, like vanilla or strawberry, the place features some specialties. All made of products imported right from Italy. It includes: creamy polent, rhubarb, natural smurf, gooseberry, rose, candied chestnut and rice on milk and honey...What's more, Donizetti offers pancakes with ice cream and refreshing shakes.        
7. Willisch
Traditionally made ice creams, 30 years of experience and hundreds of clients every day. Exceptional, old method of production makes their ice cream insanely delicious. Fresh milk, cream, fruit, nuts and cocoa – it's the base, on which Willisch creates its flavors. They already made over 200 tastes – each day something there is  different to choose. There's no doubt – on hot days, it's usually the most crowded spot on Zwierzyniecka street.
8. Rinella
A small, family ice cream business started on a sunny Italia  Island as far back as in 1994.  Fortunately, they moved to Krakow in 2015. They were warmly welcomed by citizens and it turned out to be a real success! There are 24 different flavors every day. Each of them is made according to a traditional Italian recipe – buon appetite!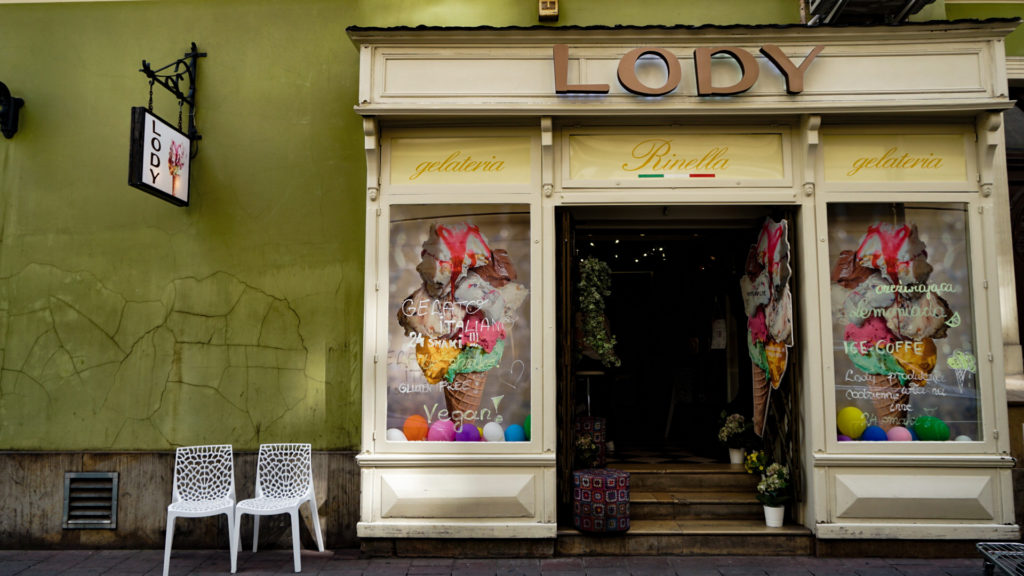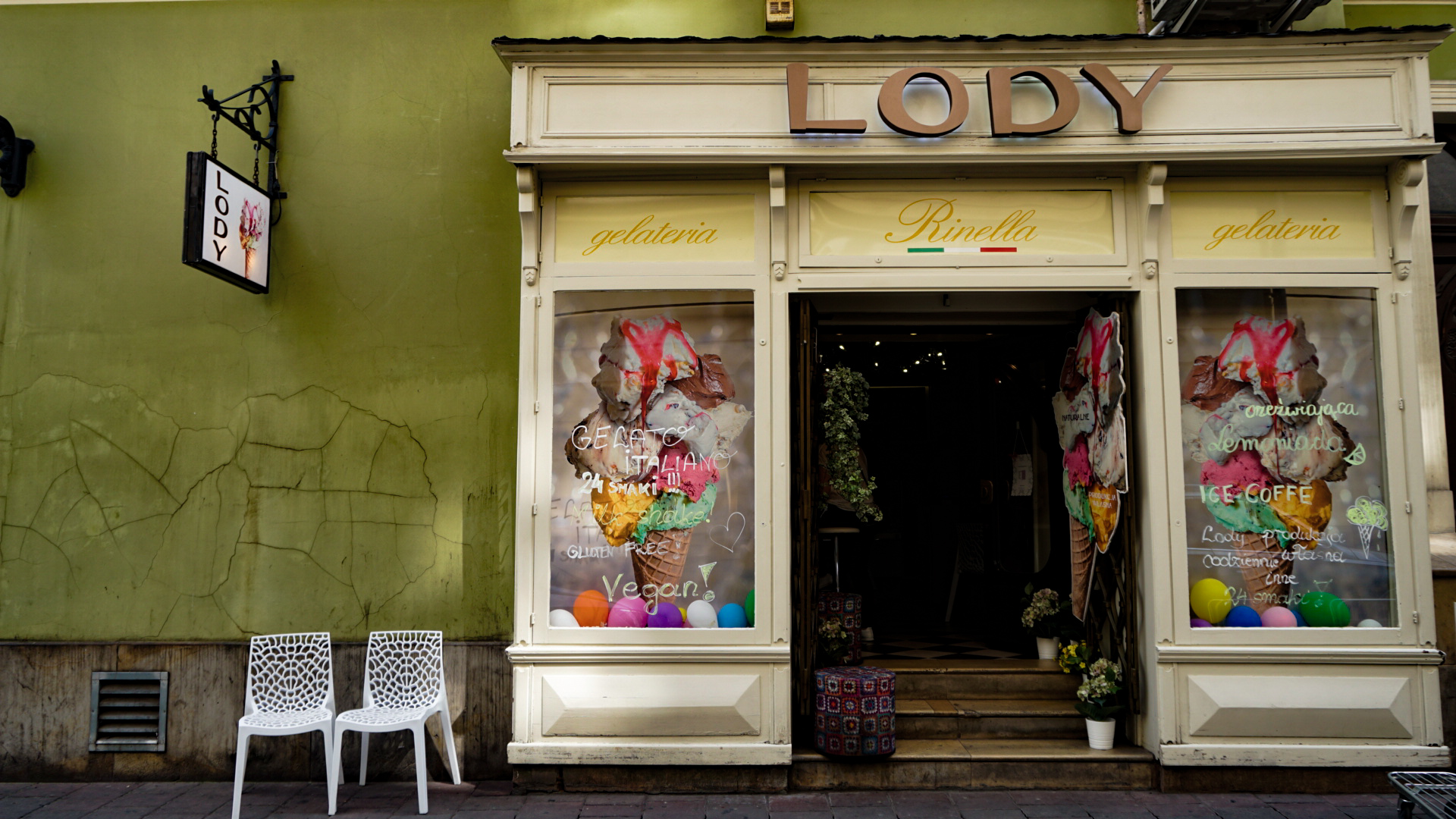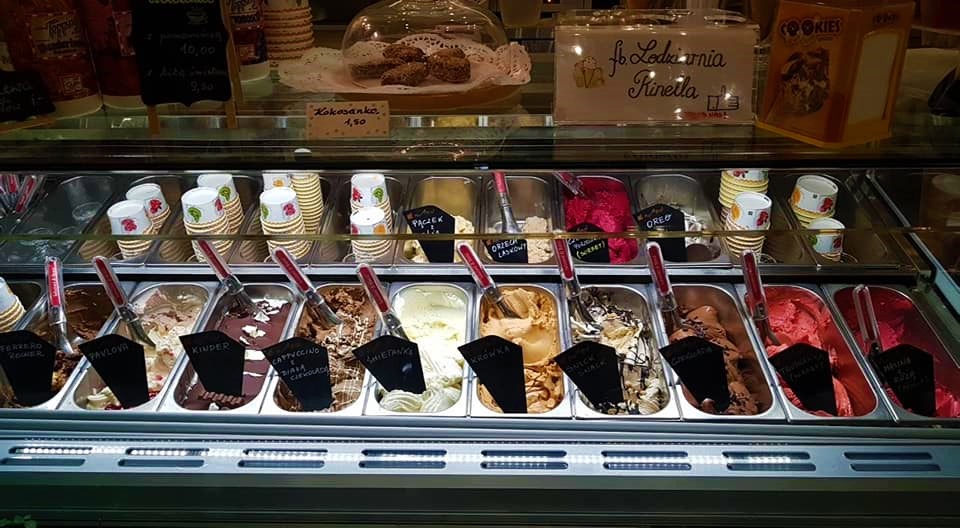 9. Si Gela 
How about carrot, lavender or Gorgonzola with parsley ice cream? Si Gela and its creative flavors will surprise everybody! 100 % natural, big portions, amazing tastes. What's more, a lot of them are vegan and gluten free.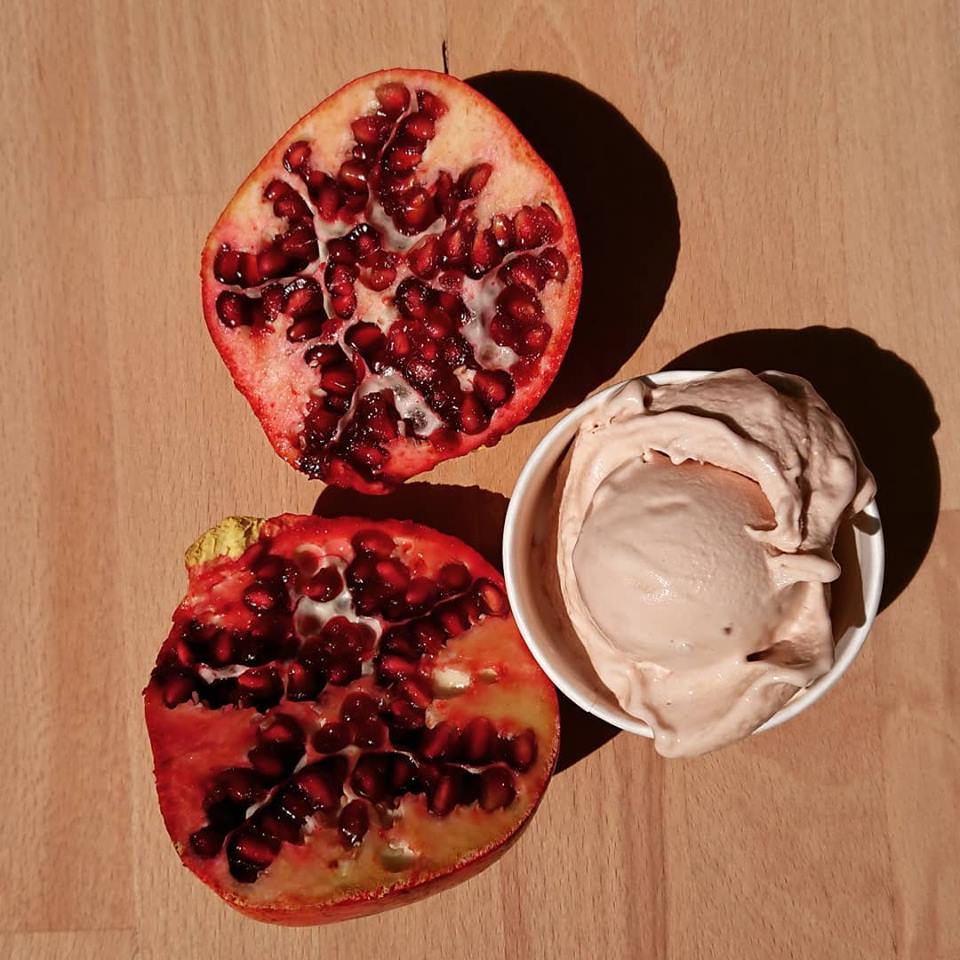 10. Katane – ice cream from Sicilly 
Sienna 19

Sławkowska 19

Karmelicka 27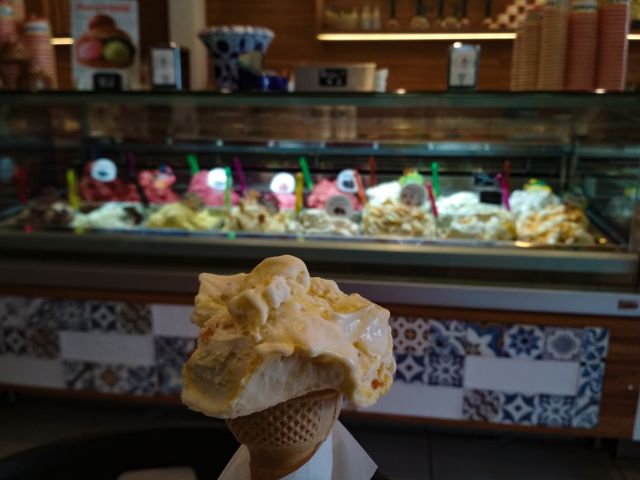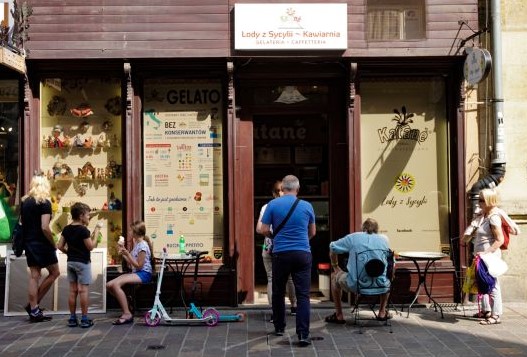 Katane's specialty is pistachio flavor. However, the place offer numerous ice cream, which are velvety, dense, not too sweet, with very deep taste. It's also famous for its unconventional flavors such as pesto or horseradish. Sometimes you can even find there ice cream with beer, wine and cherry vodka! Beside ice cream, Katane offers other Italian specialties as Cannoli or delicious coffee.