Good news for all looking for day trips from Krakow! Curious visitors, who would love to truly fulfill their precious time in the south of Poland will be delighted to hear about some touristic Krakow deals. What would you say about interesting Krakow tours packages? Krakow Direct have special offer for you.
---
'Must see' Krakow day trips – best Krakow deals
Would you like to visit two most popular destinations in one day? We offer you a visit to two significant places in one of the Krakow tours packages. First transfer will be in the morning and the other in the afternoon. You can choose any combination of two out of three from:
Wieliczka Salt Mine tour
Thees are the most popular and absolute "must" places during your visit in Krakow. It's also possible to book every tour separately. However, many visitors choose our Krakow tours packages as they can save your time and money. Our professional transport company will take care of your time, travel and safety.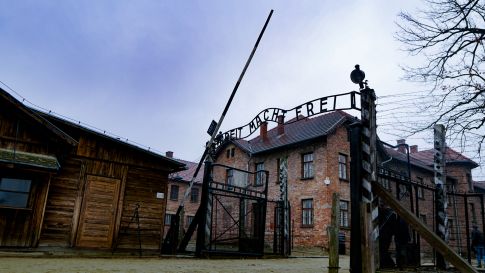 You will probably find many Krakow deals connected with transfers. However, our company is number one in the rankings, for example on Trip Adviser. Our customers' satisfaction is priority and positive comments that we receive are the biggest reward. It's the best motivation to constantly develop and create new facilities fro our clients. That's why we provide hotel pick up and drop off all around the city. Our friendly, English speaking driver will take care of you. He be your local guide during the journey in modern, comfortable car.
---
Religious Krakow day trips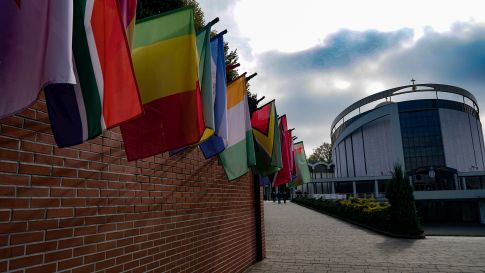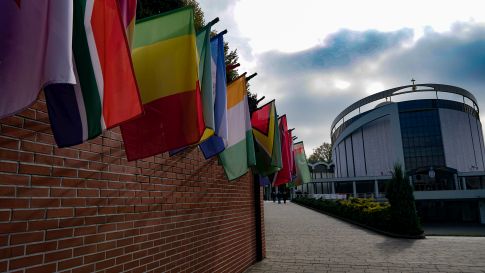 Many people from all over the world come to Poland just to join pilgrim tours.  Jasna Gora Sanctuary in Czestochowa is the most important pilgrimage center in the country. It's a place, where miraculous icon of Black Madonna is held. Throughout the whole year, the faithful dedicate plenty of thanksgiving gifts to the painting. People want to thank for the miracles. The biggest and well known miracle dates back to 1655 and Swedish siege. A few hundreds monks succeeded in protecting monastery from thousands of enemy's soldiers, armed with professional weapons. It seemed to be impossible to win, however, the icon watched over the monastery. Would you like to know more? Check Czestochowa black madonna tours.
We offer you another religious day trip from Krakow: John Paul tour to Wadowice and Lagiewniki. Karol Wojtyła, the latter pope John Paul II, was living in Wadowice before he left to study in Krakow. You can visit pope's house which has been turned into a museum. It will help you to understand, what kind of person Karol Wojtyła was in his youth. All the information about John Paul tour may be found on our website. What's more, you'll see Łagiewniki – a place where The Divine Mercy Sanctuary is located. The Sanctuary lays at suburbs of Krakow. It hosts thousands of visitors from all over the world. It's also a resting place of Saint Faustyna Kowalska, canonized by Polish pope. John Paul II was one of 3 popes, who has visited Lagiewniki.
---
Entertainment Krakow day trips
1.Energylandia tour
Energylandia Tour is our proposition for those who would like to have fun for the whole day. The biggest amusement in Poland is certainly one of the best attractions around the city. We give you an opportunity to spend one of your craziest Krakow day trips in the world of fun. Energylandia is a perfect place for those who seek for adventure as well as for those who spend a pleasant day with the whole family.
2. Tyskie Brewey tour
Our another offer – Tyskie Brewery & Museum tour is also one of the most popular day trips from Krakow. Museum is located in Tychy, where old brewery is located. You'll have a chance to see how to brew a beer according to traditional recipe. What's more, in the end of sightseeing, you can taste different flavors of beers! Are you already interested in Tyskie Brewery Tour?
3. Krakow shooting range tour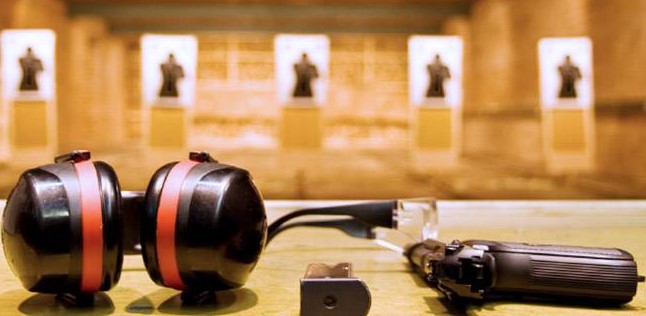 Krakow shooting range tour is another one among our day trips from Krakow. It's a pure entertainment in shooting range. If you wish to pull the trigger of shotgun or AK 47 Kalashnikov, this option will make your wishes come true. It's an easy way to get rid of stress. You will go through safety training and professional shooting instructor will assist you all the time. It's an alternative idea to celebrate birthday, stag night or company retreat. Don't hesitate and check this exciting trip details – Krakow shooting range tour.
We are very happy to have more and more clients who chose Krakow deals with our company. We have many years  experience in pick up and drop off transfer services.  Everyone will find our tours well- fitted to their needs. Don't hesitate and book one of Krakow day trips with Krakow Direct!